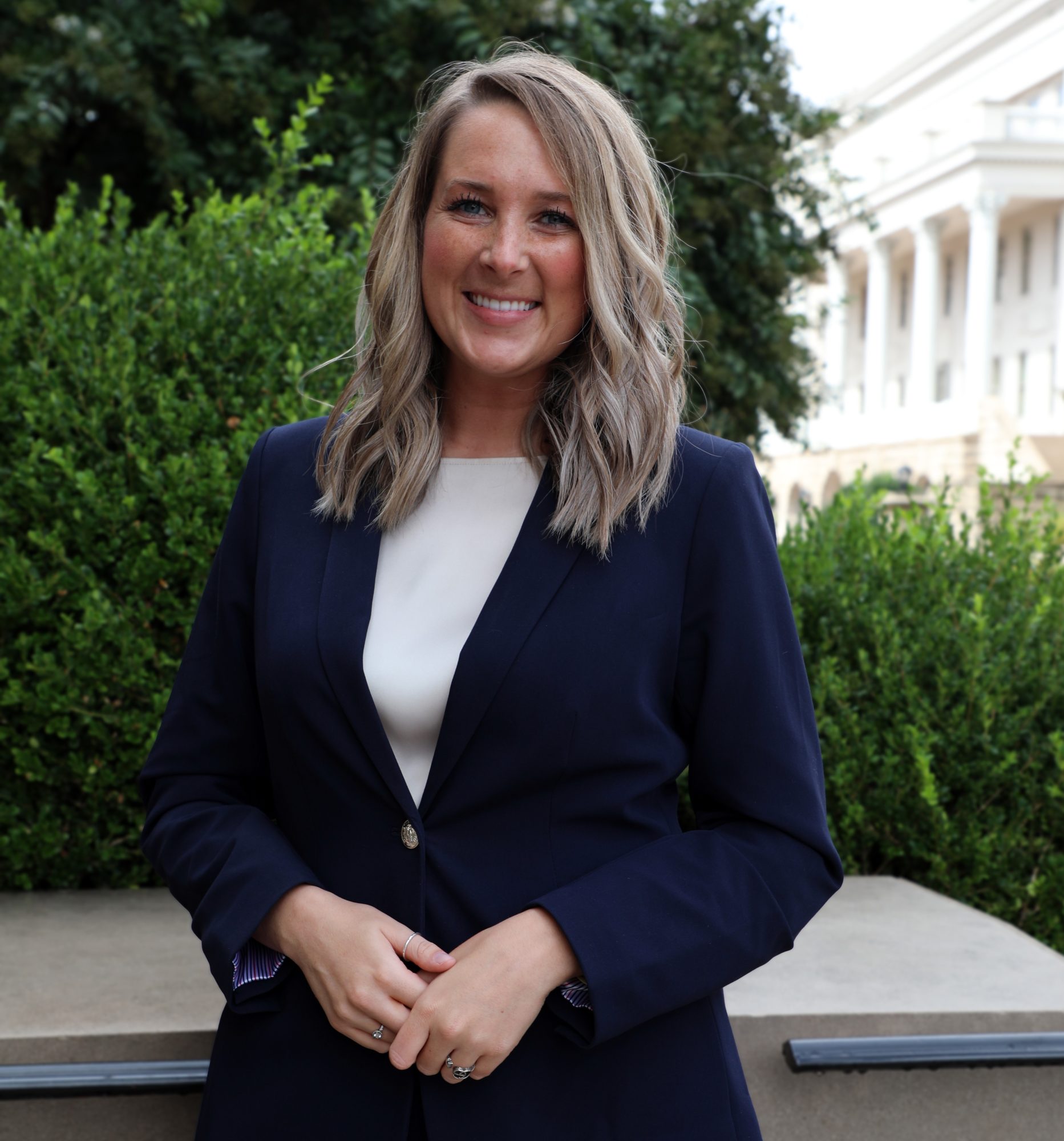 Third year law student Alexis Woods recently assisted on the Davidson County and Metro Nashville mental health task force. For the past 13 months, Woods worked with other task force members in coordination with Mayor John Cooper, General Sessions Court Judge Melissa Blackburn, District Attorney Glenn Funk and Public Defender Martesha Johnson to push for more investments geared towards connecting individuals with mental health services.
Woods described a violent incident that occurred in April 2021 which prompted the creation of the Task Force on Competency and Wellbeing, with a goal of minimizing and/or illuminating hospital stays and jail time. As a result of the team's hard work, Mayor Cooper announced on April 14 that the Nashville government will give a one of a kind $600,000 investment meant to help connect individuals with mental health conditions to critical services to keep them safe, healthy and off the streets.
"The funding will be used in novel ways to establish stability for those with severe and persistent mental health conditions in order to minimize and/or eliminate hospital stays and incarceration," said Woods. "A new docket geared toward competency restoration and presided over by Judge Melissa Blackburn will also be established with this funding which will give these individuals specific attention and care they both need and deserve."
While the funding received due to the task force's work was the biggest accomplishment, Woods also takes joy in the team's ability to bring together the best and brightest Nashville has to offer.
"Personally, in addition to what it has already accomplished, I felt the Task Force was important because it brought together many of the most knowledgeable and passionate minds on these topics in both the state and the country," said Woods. "When rooms are filled with intelligent minds, hearts that wish to help, and people who have the resources and/or connections to do so, it is amazing what can be done to help those in need."
This isn't the end of Woods' work for better mental health assistance in Nashville. She hopes to continue providing more access to treatment and medication for those struggling with their mental health. "When I think of additional mental health related help for the community, the main thing that comes to mind is access to medication," said Woods. "Access to medication directly correlates to many aspects of the lives of the individuals in this population."
Read the full press release here.