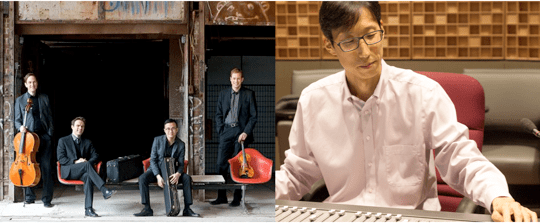 Dr. Doyuen Ko, assistant professor of audio engineering technology, won a 2017 Juno Award for his engineering work on "Brahms: String Quartets, Op. 51 NOS. 1 & 2, New Orford String Quartet (Bridge Records)." The album won in the Classical Album of the Year: Solo or Chamber Ensemble category. Ko was responsible for both recording and mixing the complete album.
This is Ko's first Juno award, though he has received five nominations previously. A recent review of the album from a prestigious classical music magazine "Gramophone" is here.
The Juno Awards are presented annually to Canadian musical artists and bands to acknowledge their artistic and technical achievements in all aspects of music. New members of the Canadian Music Hall of Fame are also inducted as part of the awards ceremonies. The complete list of award winners is found here.