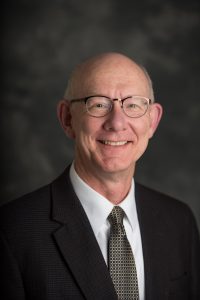 Dr. Phil Johnston, dean of Belmont University's College of Pharmacy, was recently appointed to the NashvilleHealth Steering Committee, set up to guide and advise the organization in its efforts moving forward. The committee consists of 24 business, government and community leaders who carry diverse expertise in health and the factors that impact it. The group will work alongside NashvilleHealth's Governing Board to align community attention and resources in an effort to address poor health outcomes and health equity issues.
Former U.S. Senate Majority Leader and NashvilleHealth Founder Bill Frist said, "These 24 local leaders are critical champions for NashvilleHealth and Nashville as a whole. We will rely on each of them to provide guidance on our overall community-developed strategic plan, help execute tactical implementation, advise on the development of pilot programs and monitor outcomes of our initiatives."
NashvilleHealth is an organization dedicated to creating a culture of health and wellbeing in the Nashville area. It aims to open dialogue and build strategic partnerships to help close the gap in health disparities.