Senior Honors corporate communications major Erin Sanislo recently presented her thesis, "The Making of the Modern Pilgrim," to discuss her journey on the Camino de Santiago in Spain.
Sanislo studied at the University of Santiago de Compostela for five months, where she was able to research the camino on-site. In total, her research spanned approximately 1 1/2 years, including walking the Camino twice. She first experienced the trail as a pilgrim during Easter week, a popular time for holy pilgrimage on the trail.
The Camino de Santiago is a pilgrimage rich in history, legend and tourism. It incorporates 39 routes that spread throughout all of Europe. Sanlislo hiked a 116-kilometer section of the trail, making for a week of six-hour walking days.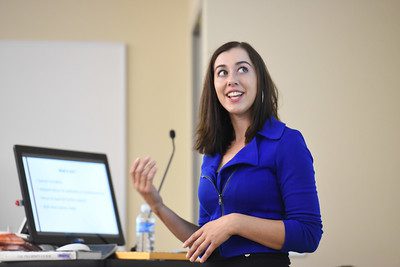 Her thesis explores the many facets of pilgrimage as they relate to the Camino specifically. She said, "Pilgrimage is an interdisciplinary phenomenon," embodying not just religion, but also culture, language and heritage. She realized this importance of heritage in her own personal journey on the pilgrimage. Because Spanish is her second language, she noted how much she was able to learn about the language while conversing with the locals. "I realized how important Spanish is to my identity – how beautiful it is to make friendships in the context of my second language."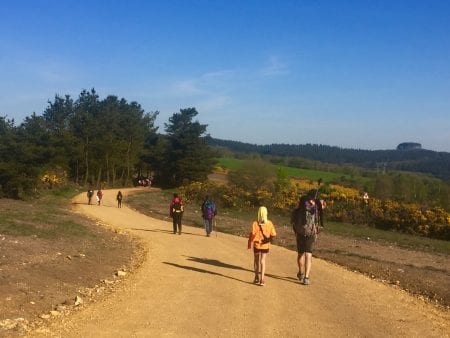 Sanislo also emphasized the modern tourism of the Camino, but she noted that modernizing the experience does not necessarily detract from the faith journey. No matter the purpose of the journey, she said that the Camino offers "opportunities for every one to have an identity transformation… You're creating your own personal journey, your walk of life."
For some of her peers on the trail, the journey was "the best way they could show their devotion to God on Easter," and for her it was an intensely cultural journey. She noted, "I think tourists can be converted into pilgrims on this route."