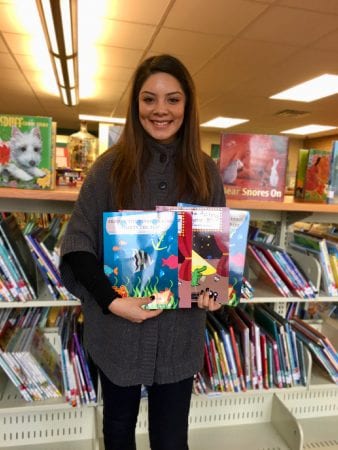 Honors student Crystal Lemus has always had a passion for health and writing. Recently, she decided to combine both passions and write two children's books titled, Angie the Acting Alligator Adjusts to Alzheimer's Disease, and Freddy the Feverish Fish Fights Against the Flu. Both books are part of Lemus's "Learn and Adjust" book series. The books follow the stories of animals and their journey's specific health symptoms. Given their condition, they are then faced with a tough decision on how to react and how they will let the diagnosis affect their everyday life.
"The only times individuals tend to think about these conditions are when either they or loved ones are going through it," Crystal wrote. "But I believe that children need to be exposed to what others feel and think in relation to these conditions, and this is just one outlet of doing so." As a bilingual student herself, Lemus believes that these resources should be accessible to most, if not all, children and has published both books in English and Spanish.
While the books are available to children through Amazon.com and local libraries, Lemus is working with Tennessee's Department of Education to make sure they are available to every child in the state. "Just because I want to be a health provider does not mean that I have to wait until then to do so. My job as an aspiring physician is to make my own resources and make them available to all that may be in need," Lemus said.
Lemus is an Honors neuroscience major on a pre-med track. She plans to attend medical school upon graduation and hopes to write more books for the series in the future.