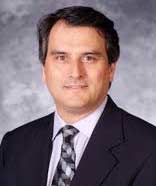 Pharmacy Professor Dr. Eric Hobson's recent trip to Guatemala with three pharmacy students, as well as the work Hobson's family has done with the Moore Pediatric Surgery Center in Guatemala City, was featured in an article on USA Headline News, titled "Medical Treatment in Guatemala A Family Affair."
The article describes the history, work and current projects that Dr. Hobson, his twin brother Scott and Scott's wife are doing for the clinic. "While Eric supervised students and did his walk-through inspection of the building as the foundation's treasurer and overseer of all the operations and maintenance, Scott and Elaine were making their way from patient to patient, stopping to chat with mothers and children, giving a Bible to each family and praying with them as the child recovered," said the article.
According to the article, the center hosts hundreds of surgeries each year, many for children that would otherwise face life-long suffering or death from medical problems. Most patients are from Guatemala, but the center has recently worked with children from surrounding countries. Read more about the most recent trip, here.