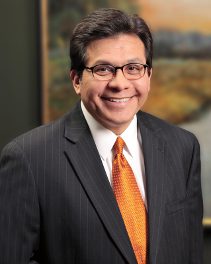 Dean of the College of Law Judge Alberto Gonzales was recently featured in a story published in The Tennessean entitled, "Alberto Gonzales, Now at Belmont, Relives Bush Years." Highlighting Gonzales's background, career and upbringing, the story describes his years working as general counsel for then-Governor George Bush and then as his year's as Attorney General.
To read the story, click here.
As a Ganette publication, USA Today also posted the story online.