Assistant Professor of Chemistry Education Dr. Danielle Garrett recently hosted 37 fourth-grade students from Donelson Christian Academy (DCA) for the second annual DCA chemistry field trip to Belmont.
This year's field trip focused on light and color. Students learned how scattering light can affect the colors we see. They also saw how mixing blue, green and red light produces white light and how prisms separate white light into the colors of the visible spectrum. Students made their own color wheel and learned about the role electrons play in neon signs.  Observing the impact of various colored film squares placed over a glow-in-the-dark pad as it was charging, students were introduced to ideas behind the photoelectric effect. Students also performed a hands-on lab activity, exploring the wavelength of LEDs using spectroscopes. The culminating event for the day was a flame test demonstration. 
Students from Ellen Deathridge, Tabitha Ingram and Natalie Brown's classes were in attendance. Garrett has worked with Deathridge for five years visiting each semester to teach a hands-on science lesson to the fourth-graders. The annual field trips to Belmont are a part of Garrett's work with the American Chemical Society Science Coaches program. These kinds of hands-on science events create unforgettable experiences for students. "Our fourth-graders had wonderful things to say on the bus," Deathridge said.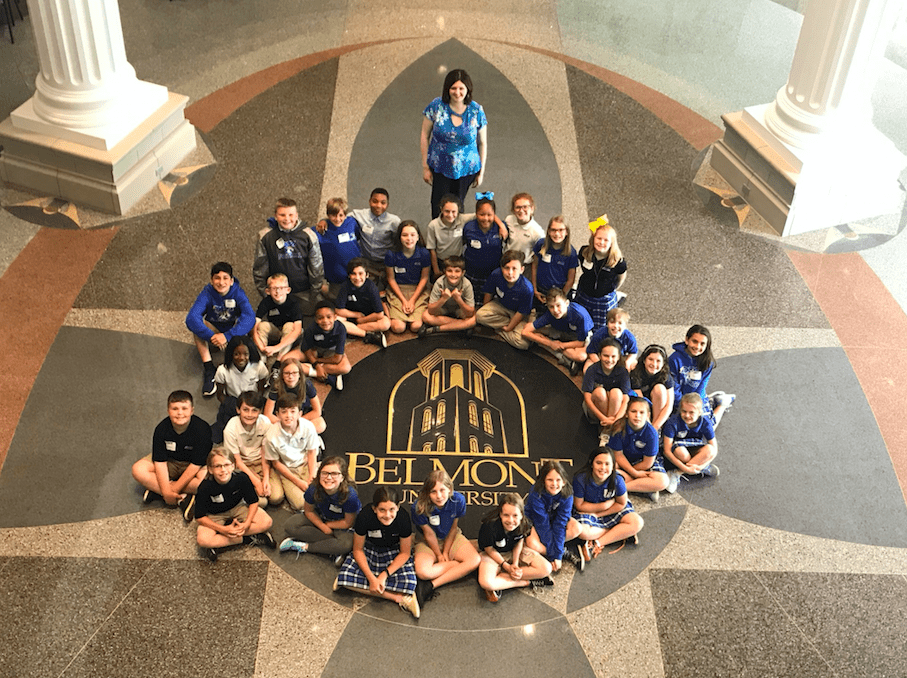 "The field trips have been such an amazing experience for the students, fourth-grade teachers and me, that Mrs. Deathridge and I have already decided to hold a field trip again next year and have started discussing a new theme – acid-base chemistry and gases," Garrett said.  "I have had the privilege of working with Mrs. Deathridge, an awesome science teacher who loves what she does, and her students for the past five years. I look forward to continuing to be a part of fostering an interest in both science and the desire to question for her students."