Article by Leah Carney
Step inside the mind of one of the world's greatest artists! Back in 2019, the Fredrick Hart Studio and Museum opened at Belmont University. These beautiful works of art were a treasure to Belmont and the surrounding community. That museum opened the doors to many more opportunities for art to be showcased at the University.
On the north side near the Curb Event Center at Belmont, you will discover two beautiful bronze sculptures. These sculptures are not only gorgeous but also incredibly inspiring!
While on your venture for inspiration you should head over to the Fisher Center for Performing Arts by the stage door and ticket booth on Compton Avenue. There you will find four unique statues that are like nothing you have ever seen!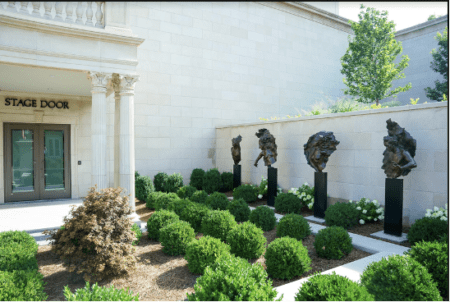 Don't forget to pass by and take a glance at these incredible works of art. We hope you enjoy it!