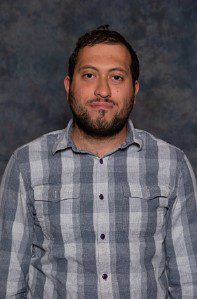 Fourth-Year Pharmacy student Ahmed Abogamiza, on an Advanced Pharmacy Practice Experience rotation at the Christy Houston Foundation Drug Information Center, formulated a tool using the programming language, Python, to streamline updating the "Guidelines" Tab on the Pharmacy Research Guide page within the Lila D. Bunch Library website.
Currently pursuing an Information Management concentration focused on utilizing technology to improve healthcare, Abogamiza utilized his passion for the field by spearheading the development of the project and learning Python on his own. The project was also completed under the supervision of Drs. Matthew Sherman and Austin Mondloch.
"Taking on the task to be able to automate and streamline the process of finding clinical guidelines and updating a comprehensive clinical guidelines page was a great challenge to take on," says Abogamiza. "I am thrilled I was able to bring in my informatics skills and create a Python-coded program that cuts down on many hours of labor for easier maintenance and will update the comprehensive guidelines page."
The tool can gather mass amounts of information, including URL links, which are then exported into an easy-to-read Excel file as a central location for guideline updates. This development creates value by freeing time used in tracking and updating each guideline as well as improving the efficiency and consistency of the process.
The project is being utilized within the Christy Houston Foundation Drug Information Center to ensure the currency of resources within the guidelines tab of the Pharmacy Library page. Future plans for the tool include the transition into an easy-to-use application for consumption by additional universities and hospital systems. The application would ease the strain of content collection allowing for quick and accurate clinical guideline access.