The first reviews of the Chicago production of "Hamilton" are popping up online—and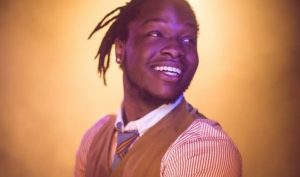 they have wonderful remarks to make about Belmont's senior musical theatre major Christopher Lee. Lee was cast in the production earlier this year in a dual role of Marquis de Lafayette and Thomas Jefferson after submitting a video audition to the show's production team. The show, which is the first off-Broadway production of the Lin-Manuel Miranda creation, officially opened on Oct. 19, and tickets are now on sale for shows scheduled through September 2017.
One of the first reviews of the production was published on Variety Magazine's website and praised Lee for his expert-level acting among a cast full of experience. "According to his cast biography, Lee just completed his junior year of college, but the actor playing Lafayette and Jefferson looked perfectly at home on stage with veteran performers, and his bounding energy was infectious," the article said.
The article continued on to mention Lee's electric presence and outstanding personality. "Given how much broad, sly and subtle humor the entire cast found in almost every scene, it's almost unfair to single out the comic timing of Lee and Alexander Gemignani, who plays King George, but it's hard to believe anyone on stage was having more fun than those two."
The Chicago production has received a lot of media recognition so far for living up to high expectations, and reviews posted by sites like Variety and Chicago Tribune make the case that the show is likely to stick around in the city for quite some time.
This article is a follow-up to a post published in July, which can be found here.
Image provided by MA2LA.