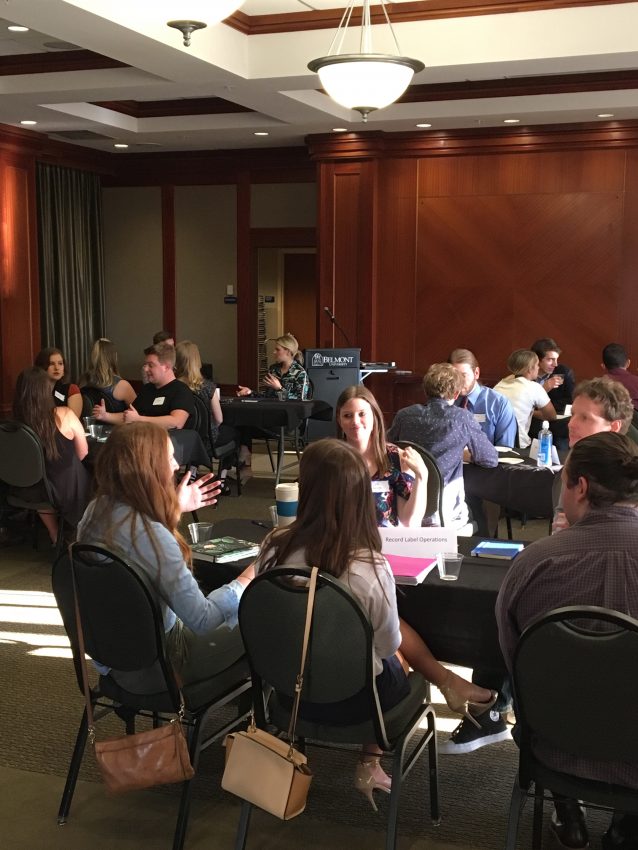 Belmont's Curb College of Entertainment and Music Business recently hosted an event where industry professionals visited campus to give last minute career advice to upcoming graduates. With more than 30 students in attendance, the "Last Minute Session" allowed students the opportunity to speak with field experts in a small group setting and obtain any last minute advice before crossing the stage.
Topics of conversation included the professionals' own stories, tips on how to gain experience as a new grad, organizations to join, resume advice, action steps and pieces of encouragement, among other things. Students were also asked to bring their resumes so the professionals could review their work and make suggestions based on industry best practice.
Attendees included representatives from Creative Nation, Kobalt Music, Round Hill Music, ASCAP, CAA, Big Machine Label Group, Jeremy Camp, Ole, Broken Bow Music Group/BMG and Gold Sounds Entertainment.