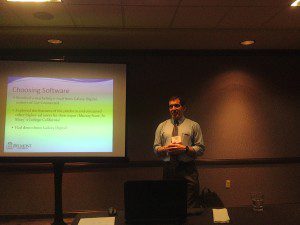 Belmont University's Assistant Professor of Occupational Therapy Dr. Elena Espiritu, Assistant Professor of Media Studies Dr. Hyangsook Lee, Director of Community Relations Joyce Searcy and Director of Service-Learning Tim Stewart recently attended the Gulf-South Summit on Service-Learning and Civic Engagement in Little Rock, Arkansas, sponsored by the University of Arkansas at Little Rock and the University of Arkansas Clinton Center for Public Service.
Dr. Espiritu presented a poster on "Supporting Professional Healthcare Educational Program Curriculum Standards Through Service-Learning Leadership Experience" and Dr. Lee presented a poster on "Breaking Media Stereotypes: One tutoring session at a time" and co-presented with Stewart on "Connecting Campus to Community: Integrating a Web-based Software Platform to Support Service-Learning and Civic Engagement."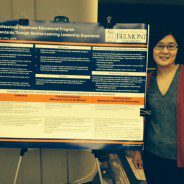 Stewart also co-presented "Service-Learning Administration 101" at a pre-conference workshop with colleagues from the University of North Carolina Greensboro and the University of Alabama at Birmingham. Stewart serves on the Executive Committee of the Gulf-South Summit as the evaluation chair and Professor and Chair of the Communication Studies Department Dr. Mary Vaughn served as a proposal reviewer for this year's Gulf-South Summit.