Senior Spanish and social entrepreneurship major Natalie Borrowman and senior entrepreneurship major Mason Foote are working with students from O'More College of Design as team Sustainable615 in the Wege Prize Competition. The team made it through three rounds, narrowed down from fifteen teams to five, and are now invited to Michigan in May for the final round. Wege Prize is a yearly student design competition that gives teams of five the chance to collaborate across institutional and disciplinary boundaries, use design thinking principles and contend for $30,000 in total cash prizes, all while helping to show the world what the future of problem solving looks like.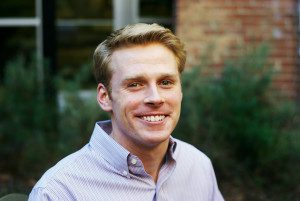 Teams must work to solve the problem of creating a circular economy, which would provide a tightly looped, restorative economic cycle where resources can be re-adapted for use without limiting the desirability of products or the loss of revenue. The students explained Sustainable 615's project as a unique "cradle-to-cradle" product or a business that eliminates waste by rethinking how resources are reduced, reused and recycled to make and sell the product, as well as how that product can be recycled in the future.
"We decided to build a business around a backpack made of environmentally friendly material that was targeted towards outdoor lovers that respect and care for our planet. Our original idea was to have the bag and packaging included all in one, meaning we could send the bag through the mail, and then our customers could use the packaging as a feature for our bag as well," said Foote. "This differs from most other teams because many teams focus on how to grow food in a sustainable and environmentally friendly way."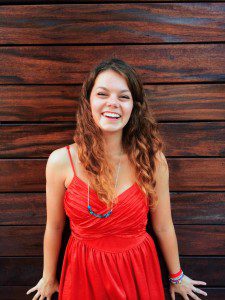 O'More College of Design's president started the WEGE Competition and contacted Belmont to see if students would like to participate. Belmont Center for Entrepreneurship Director Elizabeth Gortmaker asked the students to join O'More's team last September.  "Our concept was a little unique, risky and unproven, but we worked hard to make sure it was operationally sound from a financial, marketing, manufacturing, proof of concept and growth standpoint. We combined our talents and our research in order to prove that we could make the business work," said Foote. "Since Natalie and I are business and socially focused, and the O'More students are design focused, we made a great team that really pulled a compelling presentation together for the judges."
In addition to the fact that every part of the team's bag is created with zero waste and is entirely recyclable, another value for the business is its social conscious. "We wanted to create a product that respected the earth AND its people, so we developed a structure to employee persons from the Nashville Rescue Mission," said Borrowman. "They will be trained and employed as product-creators, giving them advancement, as well, while we pour into our local community. We had no idea we would make it to this round, so we are extremely excited to celebrate this."
On May 14, one of the five team members will give a 10 minute pitch, followed by a 10 minute question and answer session from the judging panel. "There is a lot of work ahead of us in the next month to prepare. We must refine our concept and strengthen our financial projections and marketing strategies. It will be an incredible experience to say the least," said Borrowman.