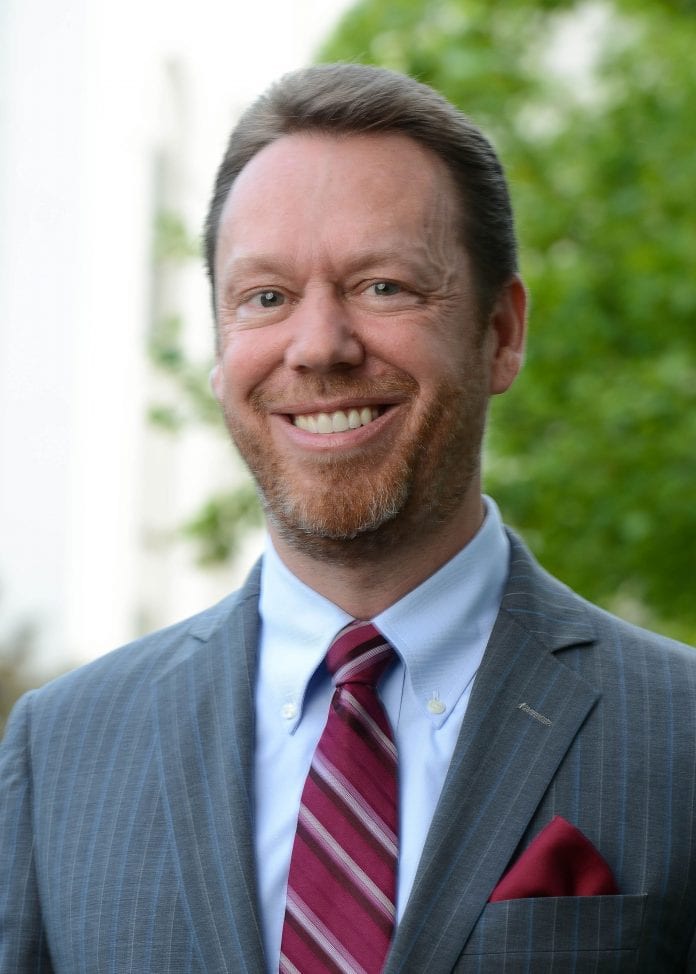 Law Professor Lucian E. Dervan has been elected to the American Bar Association (ABA) Board of Governors for a three-year term. The Board of Governors is currently comprised of 43 members, including the ABA president, and oversees the general operation of the ABA and develops specific plans of action. As part of his duties, Dervan also becomes a voting member of the ABA House of Delegates, the policy-making body of the association.
Professor of Law and Director of Criminal Justice Studies at Belmont University's College of Law, Dervan has been active with the ABA for many years. Most recently, the ABA president appointed him to serve as chair of the ABA Commission on the American Jury from 2019 to 2020. Prior to that appointment, Dervan was chair of the ABA Criminal Justice Section from 2018 to 2019.
"I am extremely honored to join the ABA Board of Governors," Dervan said. "I enjoyed leading both a commission and section of the ABA in the past and look forward to the opportunity to engage more deeply regarding the issues impacting the organization as a whole as we seek to advance the association's mission of defending liberty and delivering justice."
Founded in 1878, the American Bar Association is the world's largest voluntary association of lawyers. As the national voice of the legal profession, the ABA works to improve the administration of justice, promotes programs that assist lawyers and judges in their work, accredits law schools, provides continuing legal education, and works to build public understanding around the world of the importance of the rule of law.
Dervan's research and teaching focuses on domestic and criminal law. More information about his research is available here in an article regarding his receipt of the College of Law's inaugural Distinguished Scholar Award.