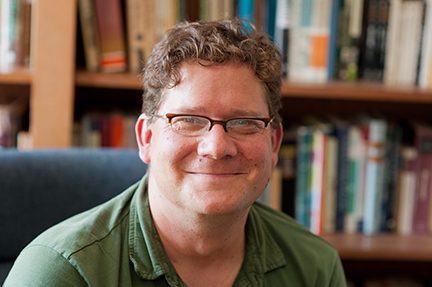 Dr. David Dark, assistant professor of religion and the arts, recently co-authored a commentary, published on mtv.com, entitled "Bonnaroo at the End of the World: The Healing Game Goes On." Detailing how the mega-event brings a message of love to Tennessee, Dark's piece highlights the humanness of rock and roll–and how it encourages us to "let love rule."
Describing Bonnaroo as "what love looks like for thousands of people," Dark and his co-author detail the ways Bonnaroo mirrors what's most important in real community, telling the stories of the week's festivities. "It's a four-day-long practice in empathy and hope and relationship," the authors say. "And as a species, we need it now more than ever." The article goes to discuss various sets and how the lyrics sung from the stage speak to the human condition in powerful ways.
To read Dark's article, click here.