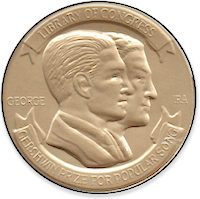 Faculty Member of the College of Entertainment and Music Business Dr. Wesley Bulla was invited to serve as an external advisor on the selection committee for the Library of Congress Gershwin Prize for Popular Song.  Fellow advisors Mary Chapin Carpenter (songwriter), Anthony DeCurtis (Rolling Stone Magazine), Emilio Estefan (producer), Gregg Field (producer), Ed Hardy (CMA), Joel Katz (Global Entertainment), Stinson Liles (Red Deluxe Brand Dev.), Rickey Minor (music director), Neil Portnow (President/CEO NARAS), Karen Sherry (ASCAP Foundation), Michael Strunsky (Ira and Leonore Gershwin Trusts) and Michelynn Woodard (Dr. Phil Foundation) selected songwriter/performer Billy Joel as this year's prize recipient.  
The Library of Congress Gershwin Prize for Popular Song honors the legacy of George and Ira Gershwin, an American songwriting team whose extensive collection resides in the Library of Congress.  The prize is awarded to artists whose lifetime contributions in the field of popular song exemplify the standard of excellence associated with George and Ira Gershwin, by bridging musical styles, bringing diverse listeners together and fostering their mutual respect and appreciation.
The presentation will be broadcast nationwide Friday, Jan. 2 at 9 p.m. (EST) on PBS.