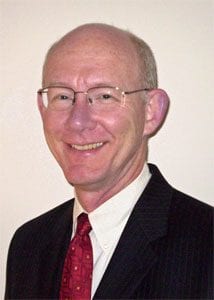 Professor and Dean of the College of Pharmacy Phil Johnston was recently named as one of Nashville Health Council's 2015 Fellows, the third class of its kind. The class is made up of leaders from all aspects of Nashville's health care field including bankers, lawmakers, health care providers and management professionals.
One of the class's 36 participants, Johnston will be part of the Council's largest class to date. In 2013, the inaugural class graduated 33 participants and in 2014, the class graduated 32 participants.
"The 2015 Fellows include some of the industry's best and brightest leaders with experience and industry focus spanning all sectors of health care," said U.S. Senate Majority Bill Frist, who co-directs the initiative with Larry Van Horn, a leading expert in health care management and economics, and professor at Vanderbilt University. "These individuals have a challenging task ahead, and I look forward to the meaningful discussion and debate on our nation's health care that will come from our rigorous curriculum."
For more information on this program and the Nashville Health Care Council, click here.