Charter class career placement, 85.7 percent, exceeds current national average
Belmont University College of Law's charter class continues to blaze an impressive trail for the program, with an overall employment rate of 85.7 percent for the Class of 2014. This rate bests the most recent national average, as compiled by the National Association of Legal Professionals (NALP), which shows an overall employment of 84.5 percent for the most recently available national rate.
College of Law Dean Judge Alberto Gonzales said, "When Belmont announced it was starting a law school, we made it clear that we believe a vital element of the Belmont Law education involved preparing our students for roles as community leaders and change agents. Seeing such impressive employment numbers, particularly from the College's charter graduating class, bodes well that our mission is being accomplished."

Jaz Boon, a member of the charter class, is currently working as a judicial law clerk for the Tennessee Court of Appeals, noted the program offered numerous experiences that paved the way for his position now and future career. "Professor [Ian] Bourgoine's Legal Writing course prepared me for my clerkship by helping me understand how the pieces of a legal argument fit together. Further, my experience writing briefs and arguing on Moot Court gave me some insight into what is important to an appellate judge. Those two experiences, along with Belmont Law's externship program where I gained valuable hands-on experience with the Court of Appeals, were tremendous tools to prepare me for my clerkship."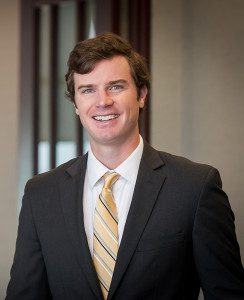 Of the 119 Class of 2014 graduates, 102 are employed, with 78 of the positions listed "bar admission required" (i.e. license to practice law) and 16 of the positions noted as "JD advantage." From the class, 46.1 percent are employed in law firms, and 24.5 percent in government, which includes judicial clerkships, administrative or executive branch agencies, and prosecutors. Another 25.6 percent of graduates are employed in business, which includes in-house legal counsel and management, and 2.9 percent are employed in public interest/civil legal services positions.
Daniel Patten, a Belmont Law charter class member, is employed as an associate (healthcare) with Waller Lansden Dortch & Davis. "Completing Belmont's Health Law Certificate was excellent preparation for my career," he said. "The health courses and practicums not only provided a comprehensive legal and business foundation of the healthcare industry but also helped me develop practical skills that I use in my practice on a daily basis."