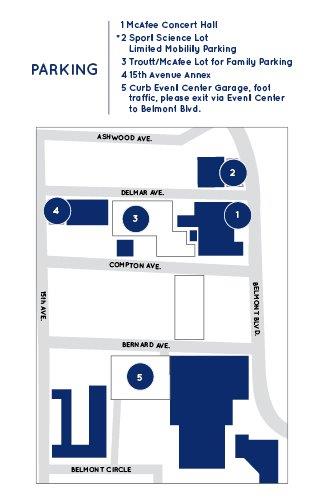 **The funeral service for Mr. McWhorter will be held Thurs., Jan. 28 at 2 p.m. at McAfee Concert Hall. Due to anticipated large attendance, individuals attending the funeral are encouraged to arrive early to park in the nearby Curb Garage, which is an easy 10-minute walk to McAfee. Belmont staff will assist in directing guests to the proper location. Parking adjacent to and behind McAfee will be reserved for family and mobility-impaired attendees. See map for additional details**
Healthcare icon, well-known entrepreneur and longtime friend and supporter of Belmont University Clayton McWhorter died Saturday evening. Among his countless accolades and accomplishments throughout Nashville and the state of Tennessee, McWhorter left a meaningful impact on the students, faculty and staff at Belmont.
President Dr. Bob Fisher said, "Clayton has been one of the university's most treasured supporters for the past 30 years through his contributions as a trusted advisor, inspiration and benefactor. He has left a legacy that will continue to transform the lives of Belmont students."
A firm believer in networking, McWhorter joined with Belmont in 1991 to establish the Peer Learning Network, bringing together top executives of Nashville's best-run companies to encourage learning among peers and creating a network within Nashville's business community. McWhorter also served as a Belmont Trustee and generously contributed of his financial resources, resulting in a multi-million dollar endowment for the McWhorter Scholarship fund.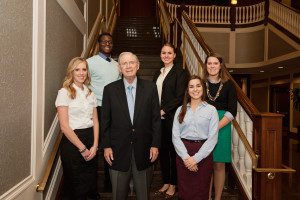 As a driving force behind the establishment of Belmont's College of Pharmacy and its creative approach to pharmacy education, McWhorter's influence has shaped the experience of hundreds of Belmont students. In recognition of his longstanding commitment to the university and his admiration of his brother, Fred, the home to Belmont's College of Pharmacy, Physical Therapy and Student Health Services is named McWhorter Hall. Among his numerous honors, Belmont bestowed on him an honorary doctorate of humanities in 2002, and last fall McWhorter was one of eight inaugural inductees into the Tennessee Healthcare Care Hall of Fame, which honors pioneers and current leaders who formed Tennessee's health and health care community.
Visitation will be held Wed., Jan. 27 from 4-7 p.m. at Woodmont Christian Church, and the funeral will be held in Belmont's McAfee Concert Hall on Thurs., Jan. 28 at 2 p.m.