Through cross-discipline collaboration, Belmont's College of Liberal Arts and Social Sciences with the Mike Curb College of Entertainment and Music Business welcomed John Carter Cash, Ana Cristina Cash and Sarah Peasall McGuffey for a panel moderated by Lacey Lamberth, Belmont alumna and adjunct English professor, on Friday, Feb. 24. The three artists discussed authentic songwriting and their respective creative processes. Students were able to ask questions following an intimate acoustic performance.  
John Carter Cash—son of the late Johnny Cash and June Carter Cash—is a prolific songwriter, author, record and film producer, and recipient of five Grammy Awards.
His wife, Ana Cristina Cash, is a Cuban American singer-songwriter who holds a master's degree in creative writing from Harvard University. In 2005, she sang the "Star Spangled Banner" for the 2005 presidential inauguration, the first Hispanic in history to do so.
Sarah Peasall McGuffey, longtime friend of John Carter Cash is an award-winning singer-songwriter who earned a Grammy for her music on the "O Brother Where Art Thou" soundtrack, which won album of the year in 2002. She owns McGuffey Music Publishing.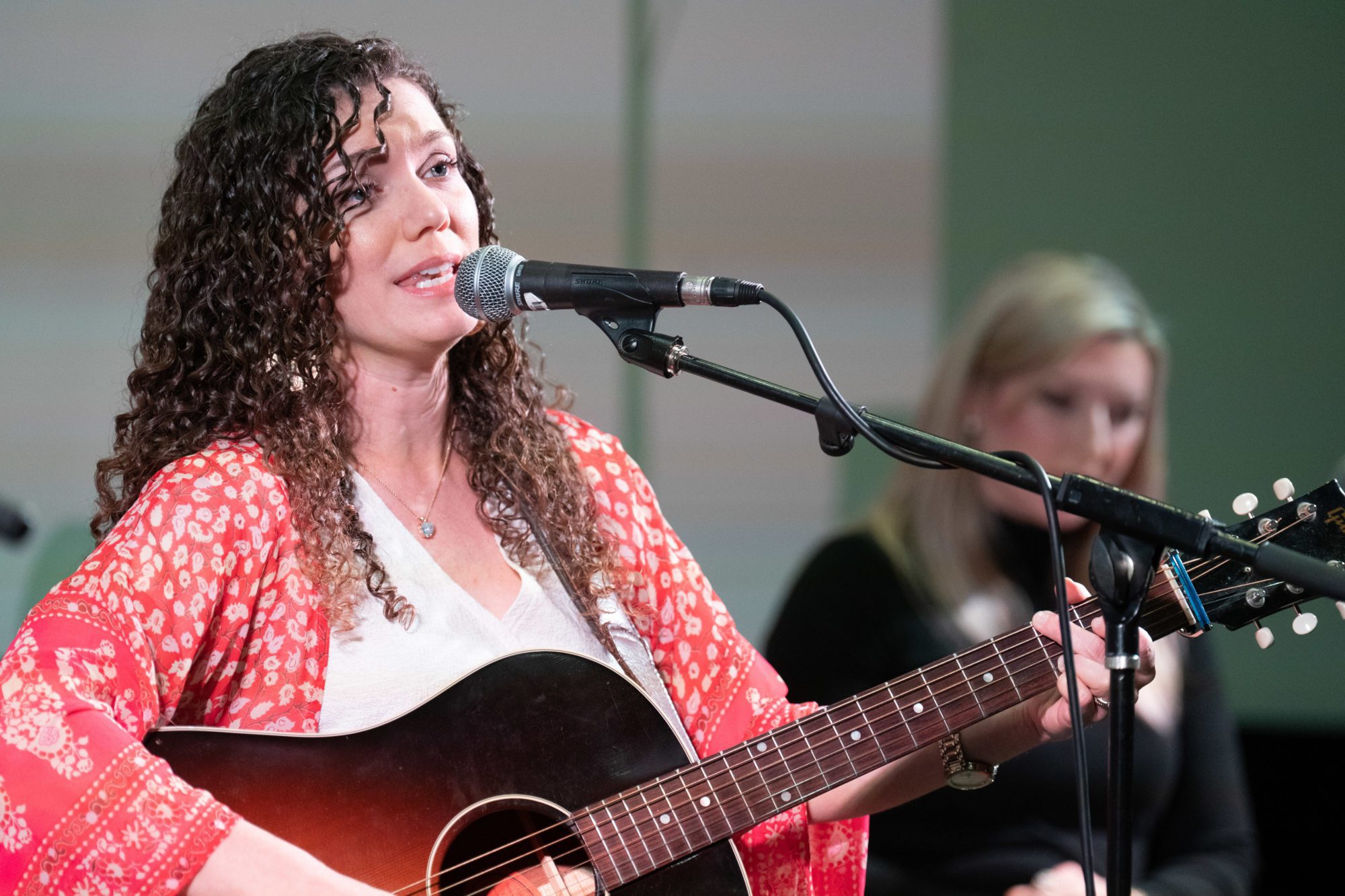 Sarah recalls meeting John Carter when she was 12 years old, and the two began working together three years later at Cash Cabin Studios. He recalls Sarah as the background vocalist he has worked with most throughout his career and produced her first album "Home to You," which he said was one of the first professional albums he produced.
John Carter talked at length about his roots, specifically the Carter Family and the influence they had on country music. By 1939, the Carter Family was broadcasting over 500,000-watt radio stations—the most powerful in the world. While people at the time had records, radio brought country music to the world.
The relative of country music greats, John Carter shared that while he knew his family's music, he did not fully connect with it until later in life. He describes discovering the Carter Family's music as life-changing, which led him to produce the tribute album "The Unbroken Circle" in 2006 with the likes of Willie Nelson, Sheryl Crow, George Jones, Emmylou Harris, John Prine, Rosanne Cash and more. "The Carter Family became something different to me. It wasn't just my family's music anymore; they became my favorite band."
The three panelists shared wisdom that propelled their careers beyond songwriting and creating music. John Carter has found inspiration from his father Johnny Cash and said fans connected with Johnny's music because of his spirit of honesty and willingness to expose himself. Cash's authenticity and vulnerability allowed more people to find themselves within the songs.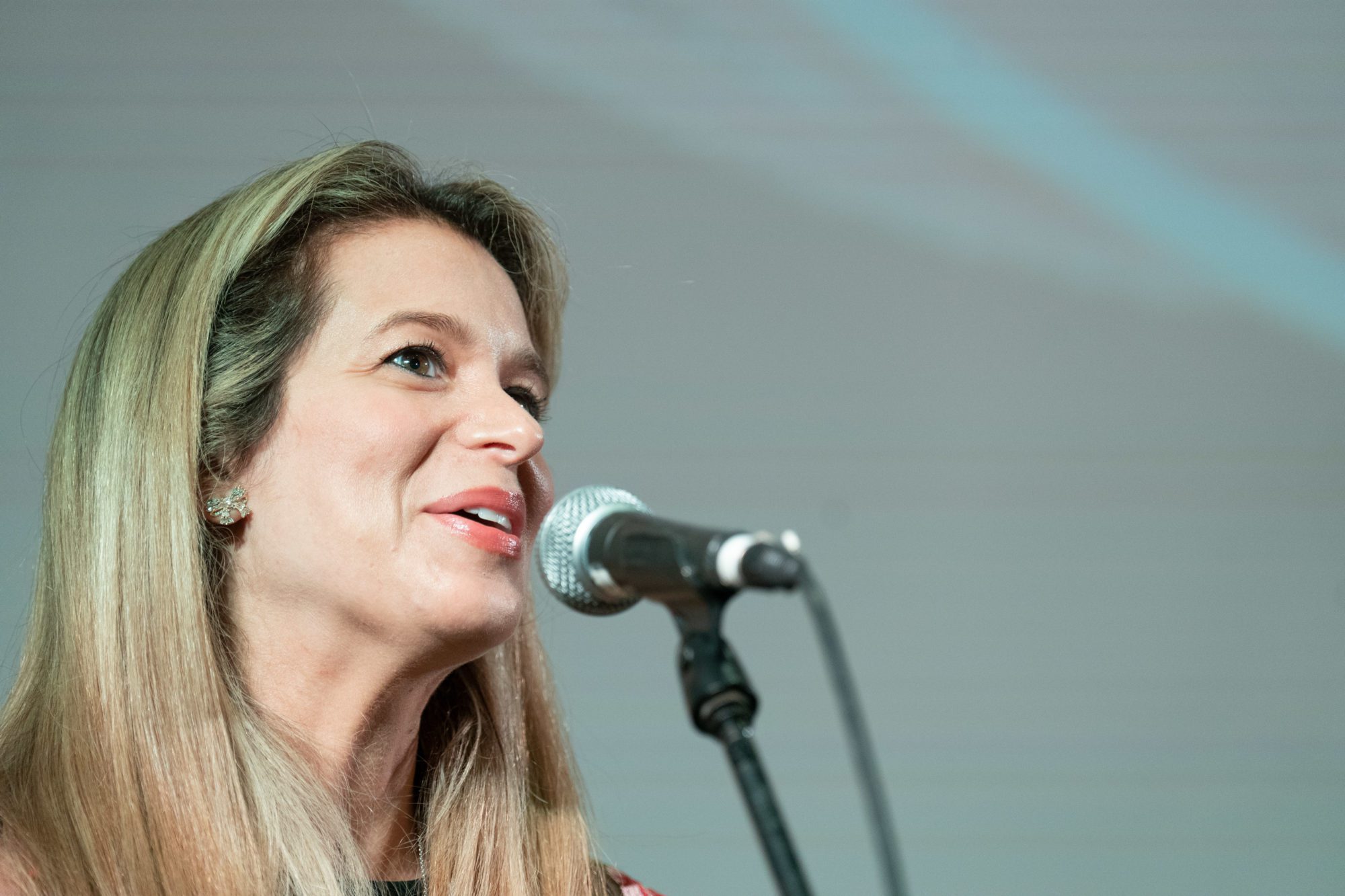 Sarah added that artists need to develop the skill of "cultivating your soul, learning who you are and learning how to listen to others. As we become authors, writers, creatives, etc., it's important to cultivate who we are on a ground level and understand the value and worth of every other person. With that, you'll be able to connect on a human-to-human level, regardless of similarities or differences, which in turn will make you a better writer."
Finally, Ana Cristiana urged students to be lifelong learners, even after their formal studies conclude. "Writing has made me very aware of the world around me, which has helped me become a better songwriter. The more knowledge you can soak in, the better it will be for your artistry."
The three ended their time with a short writers' round-style performance. Sarah Peasall McGuffey performed "Traveled," John Carter Cash performed "Dragon Song," and Ana Cristiana Cash performed "Move Along Baby," before ending with a group performance of the Carter Family's "Keep on the Sunny Side."