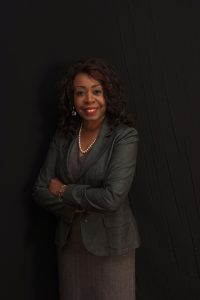 Belmont University's Mike Curb College of Entertainment and Music Business has recently announced the appointment of Dr. Cheryl Carr as Associate Dean. In this position, Carr will oversee all undergraduate operations of the College including accreditation assessment, student advising, academic affairs and faculty development, among other things. Carr brings an extensive entertainment, law and performance background to the position as she began with the College in 2008. As an entertainment and intellectual property law attorney prior to entering academia, Carr launched a practice focused on developing creative business and legal solutions for arts and entertainment professionals. With more than 16 years of experience in representing creatives, Carr brings an additional 17 years of experience in managing and advising public sector programs as she developed a practice providing clients with counsel on changes in the entertainment industry and trends in IP law and policy.
A frequent presenter, writer and researcher, Carr is co-author of Music Copyright Law which provides in-depth coverage of copyright fundamentals within the music industry, contributing author of Trademark Infringement Remedies which focuses on the fundamentals of trademark law, and author of numerous articles ranging from strategies for success in the industry to funding film projects. She holds a Juris Doctor degree from the University of Maryland School of Law, a Master of Public Administration from Atlanta University, a Bachelor of Arts from the University of Michigan and has completed the Harvard Law School Program of Continuing Education for Lawyers in International and Comparative Intellectual Property. She also served as chair of the Maryland Bar Association's entertainment & sports law section for four years where she pioneered the first continuing legal education program for entertainment law. Carr also taught in the clinical law program for University of Maryland School of Law.
In 2005, Carr was selected as a Maryland Bar Foundation Fellow, an honor awarded to two percent of the Maryland Bar membership, has served on the board of directors for Maryland Volunteer Lawyers for the Arts and is an alumna of Leadership Music. Her entertainment industry experience is augmented by her work as a vocalist with over 25 years of performance including the production and release of "Invocation," a jazz-inspired recording of sacred and jazz standards. As a Curb College professor, Carr has taught courses on many topics including copyright and contract law, intellectual property and diversity, among others. She has severed on several committees including co-chairing the music business curriculum committee and developing Belmont's first legal clinic in collaboration with the Arts and Business Council.