Bridges to Belmont recently hosted the Empowher Networking Dinner for women in the Univeristy's program. A play on the words "empower" and "her," the Empowher dinner provided college women the opportunity to network with educators, leaders and professionals from the surrounding area as they plan for their futures. The event's keynote speaker was Taj George.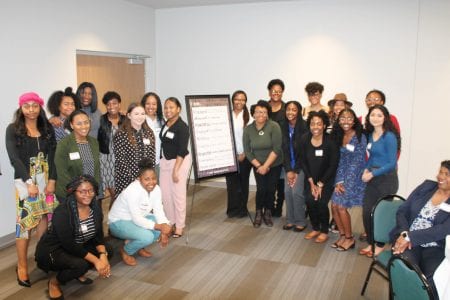 Empowher was hosted by Director of the Bridges to Belmont program Dr. Mary Clark who said, "I decided to host this event because I believe it is important for young women and men to have the opportunity to meet professionals in their chosen career fields."
This dinner was the sister to the "Men About Business" mentoring and networking dinner hosted in February. Clark noted, "Separating the collegiate participants by gender is important, because it creates a safe space for each to be themselves. There is something to be said about being in a room of your peers that allows college students to find comfort and camaraderie, which only breeds more confidence when it comes to making life decisions. Each dinner was profound in how it engaged the audience, and I firmly believe that the separation by gender was important and impactful on multiple levels."
At the event, participants were introduced to students from both Belmont and other local institutions. Importantly, they were connected to peers and professionals with similar career aspirations. "The conversations that were had at each table and with our keynote speaker were authentic as it relates to trials, tribulations and triumphs that women often encounter, and I think that was essential for the collegiate women to hear," Clark said.