Science has Albert Einstein, theater has Shakespeare, but Nashville has Brian Barry. A local born and raised in Music City, Barry is in the perfect position as Publisher of Nashville Lifestyles Magazine and Vice President of Magazines for Gannett to utilize his expertise on the city he's loved for years.
Barry graduated from the Jack C. Massey College of Business in 1998 as a Business Administration major, working part-time through college at the magazine that would later morph into Nashville Lifestyles, opening shortly after his graduation. Twenty-five years later, the publication is still exquisitely showcasing the dynamic and engaging opportunities of the city with a monthly readership of over 120,000. When speaking of its origins, Barry said that "at the beginning, there were two employees, and I was one of them. We literally started it from the ground up."
He then left in 2001 to pursue another magazine adjacent position, coming back to Nashville Lifestyles in 2013 as publisher. From there, the magazine has only continued to flourish. "I'm right at 10 years now with the company, and a lot has changed. I still love it. Nashville is by far my favorite market to work with. I think it's a booming city, and there's no stopping it any time soon. We are just primed for unique and evolving things."
Two things about his Belmont experience stand out to Barry years later— the connections and the professors. Shouting out his English teacher Linda Poziwilko, he recalls feeling like she had a genuine connection to her students and truly cared about their wellbeing. As far as his peers go, Barry says that he still interacts with them daily. "There is such an interesting thread in the Belmont community. I can't tell you how many times I've met someone in the industry and realized they went to Belmont around the same time I did."
When asked how he manages it all, he references a conversation he had with Taylor Swift back in 2015. "She did a phone interview with us while she was doing the video for 'Shake it Off,' and I said, 'You must work all the time. How do you do that?" and she replied, 'If I get to travel the world and write songs, it's not a big deal if I have to take a call or return an email on a Sunday.' And you know what? That's really true, when you get past the point of saying 'this isn't just a job, this is a career and it's something that I really love,' you don't mind doing it. You get to a level where you're not doing it for yourself anymore, you're doing it for the business, the brand and the employees."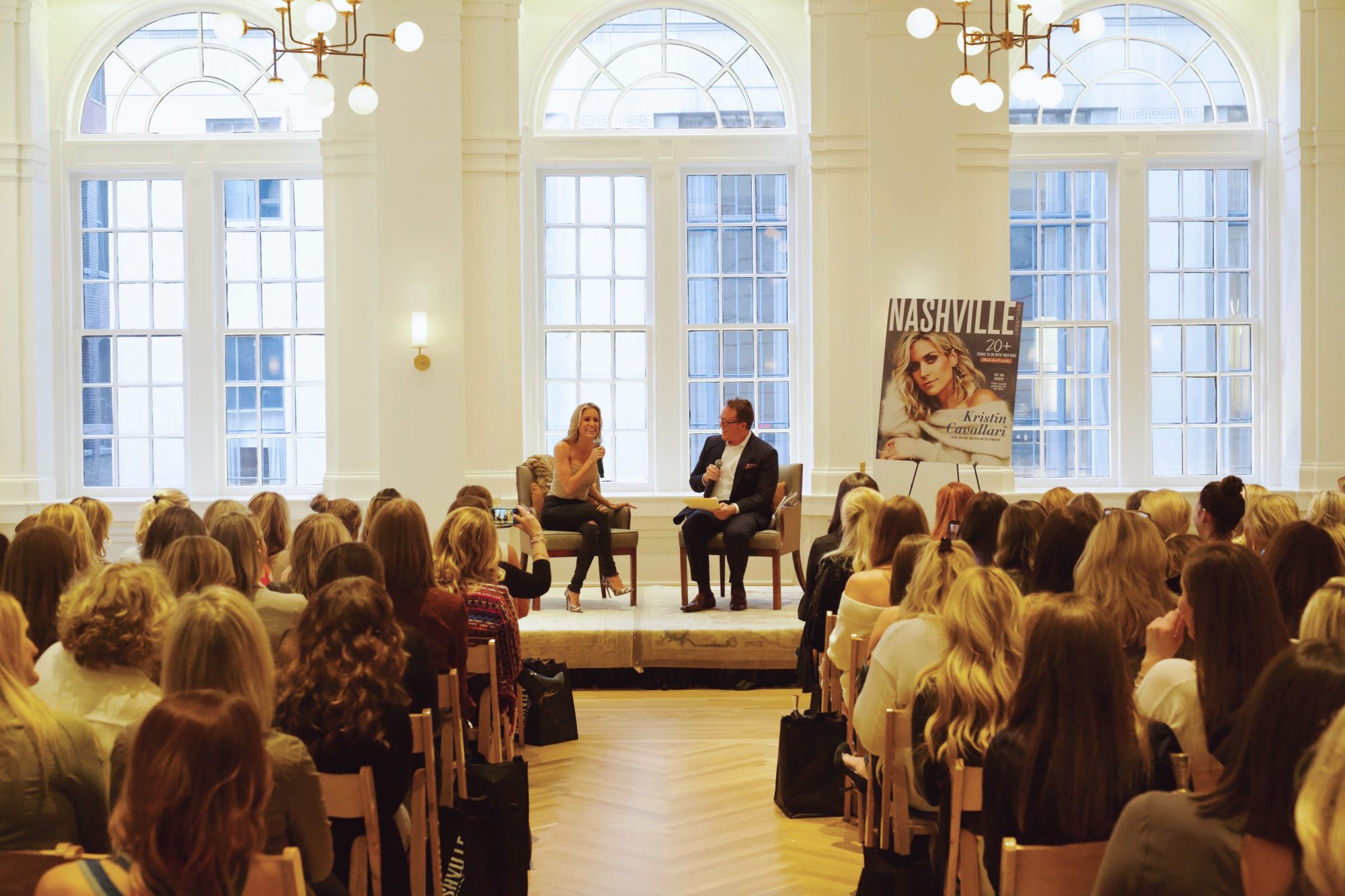 While he excels in business and managing his exceptional team at the magazine, Brian Barry is a storyteller at his core. "My favorite part of the job has always been telling people's stories. Whether it be someone who does something interesting, influential, challenging or someone who started a company, I love to learn how people did things. We're also telling the stories of doctors who are doing things you might need to know about, or a new store that opened. The store sells clothes, but there's a story behind why the person wanted to open the store and why they're selling those clothes. To me, it's all very interesting."
As parting words to those looking to discover their own vocational passion, he says, "Do your homework. There's no replacing your homework. You need to investigate, research, know what you're doing and figure it out. Life is more about learning what you don't want to do than what you do want to do. A lot of kids go to school and do what they think they should do, or what their family told them to do, or what they think will make them a lot of money. But that's no way to live. I put a lot of stress on myself and pressure, especially as a high schooler. I wish I knew it would all turn out fine." It's safe to say that things turned out more than fine, and for Brian, this is only the beginning.
Interested in the Jack C. Massey College of Business?