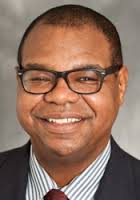 Belmont University College of Pharmacy Assistant Professor Dr. Anthony Blash was quoted and featured on the Healthcare Information Management Systems Society (HIMSS) website. Blash spoke about the need for Doctor of Pharmacy students to have a pathway to Healthcare Information Technology careers through quality education as well as the benefits of being a HIMSS Approved Education Partner.
HIMSS is a not-for-profit organization dedicated to improving healthcare quality, safety, cost-effectiveness and access through the best use of information technology and management systems with 52,000 individual members, 570 corporate members and 225 not-for-profit association members.
As a result of Dr. Blash's Healthcare Informatics classes meeting the HIMSS rigorous standards for quality health informational technology or healthcare education, Belmont's College of Pharmacy was named as a HIMSS Approved Education Partner (AEP) in August of 2015.