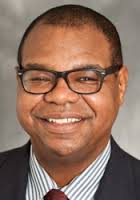 Assistant Professor of Pharmacy Practice Dr. Anthony Blash is now certified, (CPHIMS and CAHIMS) by examination, in the area of health care informatics.  Faculty with these credentials continuously set Belmont College of Pharmacy apart as an institution where student pharmacists can pursue a concentration that prepares them for specialization in the practice of pharmacy.
Certified Professional in Healthcare Information & Management Systems (CPHIMS)  CPHIMS is a professional certification program for healthcare information and management systems professionals. Many organizations require candidates have this internationally recognized certification and are encouraging existing employees to obtain the certification.  Passing the CPHIMS examination demonstrates mastery of a well-defined body of knowledge considered important to competent practice in today's healthcare information and management systems field. You will know that you have met the highest standards of practice and are among the elite in a critical field of healthcare management.   CPHIMS certification is fast becoming an industry standard by which individuals are assessed for new positions or promotion.
Certified Associate in Healthcare Information & Management Systems (CAHIMS) is a new health information technology certification designed for emerging professionals within the industry  with five years or less of experience. This certification demonstrates knowledge of health information technology and management systems, facilitating entry-level careers in health information technology. It is designed to be a career pathway to the CPHIMS credential.  The program offers an introductory review of the many facets of health information technology and information management systems. Those who sit for the exam and pass it will become armed with a valuable credential, qualifying them to facilitate and improve the quality of health IT and business management systems across the healthcare setting.