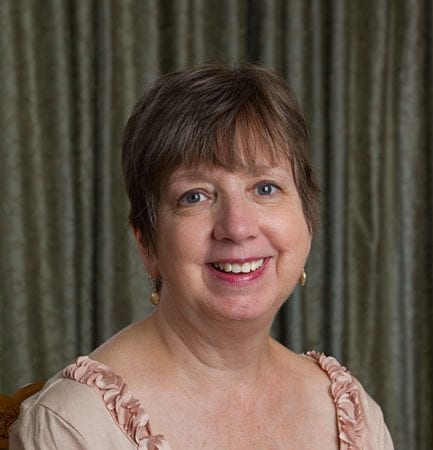 Susan Besser, an adjunct instructor in Belmont's O'More School of Design, was recently awarded two prestigious awards from American Society of Interior Designers (ASID). Besser won the ASID Gold Award for Small Kitchen Design 2018, which she also received in 2016, and the ASID Tennessee State Award for Educator of the Year in 2018.
A Tennessee Registered Interior Designer and passionate preservationist, Besser has a Masters in Historic Preservation from Middle Tennessee State University. She has been involved in preservation in Franklin for many years and was involved in the preservation of the Dan German Hospital and documentation of the rehabilitation of Clouston Hall. During her six-year tenure in Dallas, she served on the Landmark Designation Committee of the Dallas Historic Commission and is a co-author of Dallas Landmarks, a Postcard History Series publication from Arcadia.
She focuses her practice on residential and commercial design of historic and contemporary spaces. When working with historic properties, she is sensitive to the structure and detail of these properties recognizing the importance of creating livable, comfortable environments which enhance the historic character. Besser served as the Nashville District ASID Chair from 2011-2013 and currently serves as Chairwoman of the Franklin Historic Zoning Commission.
She received the Nashville District Practitioner of the Year Award in 2012 from the Tennessee State ASID Chapter and the O'More Distinguished Faculty of the Year Award in 2014. She is currently working on a comprehensive work of Selma, Alabama's architectural resources and has been teaching at O'More for sixteen years focusing on historic preservation, kitchen design and design history classes.
Besser's Recent Work (before and after) on a Kitchen: