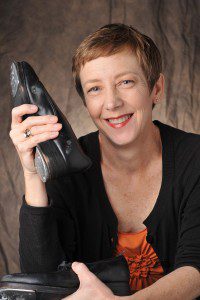 On Saturday, October 10, Associate Professor of Theater and Art Debra Belue received the Outstanding Dance Educator Award presented by the Tennessee Association of Dance. This award honors excellence in teaching dance in Tennessee.
In the nomination letter, it was noted that Belue has developed a successful dance program at Belmont with an annual performance and a student choreography showcase. "She is able to coach wonderful performances from dancers who come from varied backgrounds and levels of experience."
Nominations for the award are accepted on a rolling basis and the award ceremony is held annually at the Tennessee Association of Dance Festival.
The Tennessee Association of Dance (TAD) is a statewide network of organizations and individuals dedicated to artistic excellence and committed to ensuring that dance is a vital and respected part of life for all Tennesseans. TAD provides services that support communication, fellowship, advocacy,leadership, and education for a broad-­‐based dance constituency.