Belmont Women's Basketball pioneer Betty Wiseman is being celebrated twofold. Recognized for her work as a champion for collegiate athletics, Wiseman was recently inducted into the Tennessee Independent Colleges and Universities Association's (TICUA) third Hall of Fame Class for her contributions to women's athletics and missions, both locally and globally. Additionally, she received the second annual "An Honorable Life" award, co-sponsored by Belmont's Global Honors Program and Belmont Athletics.
The 2022 class of TICUA Hall of Fame inductees include 25 civil rights activists; veterans; civic and faith leaders; medical pioneers; sports and business professionals; and passionate philanthropic and humanitarian leaders, all hailing from Tennessee private non-profit institutions.
"Her contributions to college women's sports are legendary, in Tennessee and beyond, and even more compelling are her insightful discernment, purpose-driven leadership and unmatched enthusiasm to support current and former Belmont students," said Belmont President Dr. Greg Jones.
In addition to her Hall of Fame induction, Wisman was the 2022 recipient of the "An Honorable Life" award from Belmont's Honors Program. The dinner and awards ceremony, held Oct. 10 at Belmont, stems from a course with the same name, an interdisciplinary seminar for first-year Honors Program students. The course looks at the question, "What does it mean to live an honorable life?"
Last year, the Honors Program began the new tradition with this dinner and award to celebrate a member of the community and spotlight the "honorable life" he or she has led. Honors Program director and professor of English Dr. Bonnie Smith Whitehouse said, "Belmont's Honors Program is unique because it embraces a 'dual nature.' We know that our gifts are also our responsibilities and seek to not just 'be honored,' but to also honor others. Not just to tell stories about goodness, wisdom and beauty, but to listen to them too. Not just to lead our own extraordinary lives, but to empower and nurture others."
As only the second recipient of the award, Wiseman was recognized for her leadership, courage and lifelong contributions to athletics and service to Belmont's community. The 1965 alumna's nearly 50-year tenure at Belmont as professor, coach, then athletics administrator is one for the history books. She pioneered the Women's Basketball program at Belmont four years before Title IX, served as coach and player in the early years, and built the program from the ground up. She fiercely advocated for all women on her team, especially in the height of the civil rights movement. In the 1990s, she assumed the role of senior woman administrator and assistant athletics director, where she guided Belmont's transition to NCAA Division I and established six additional women's teams: volleyball, softball, soccer, track and field, cross country, and golf.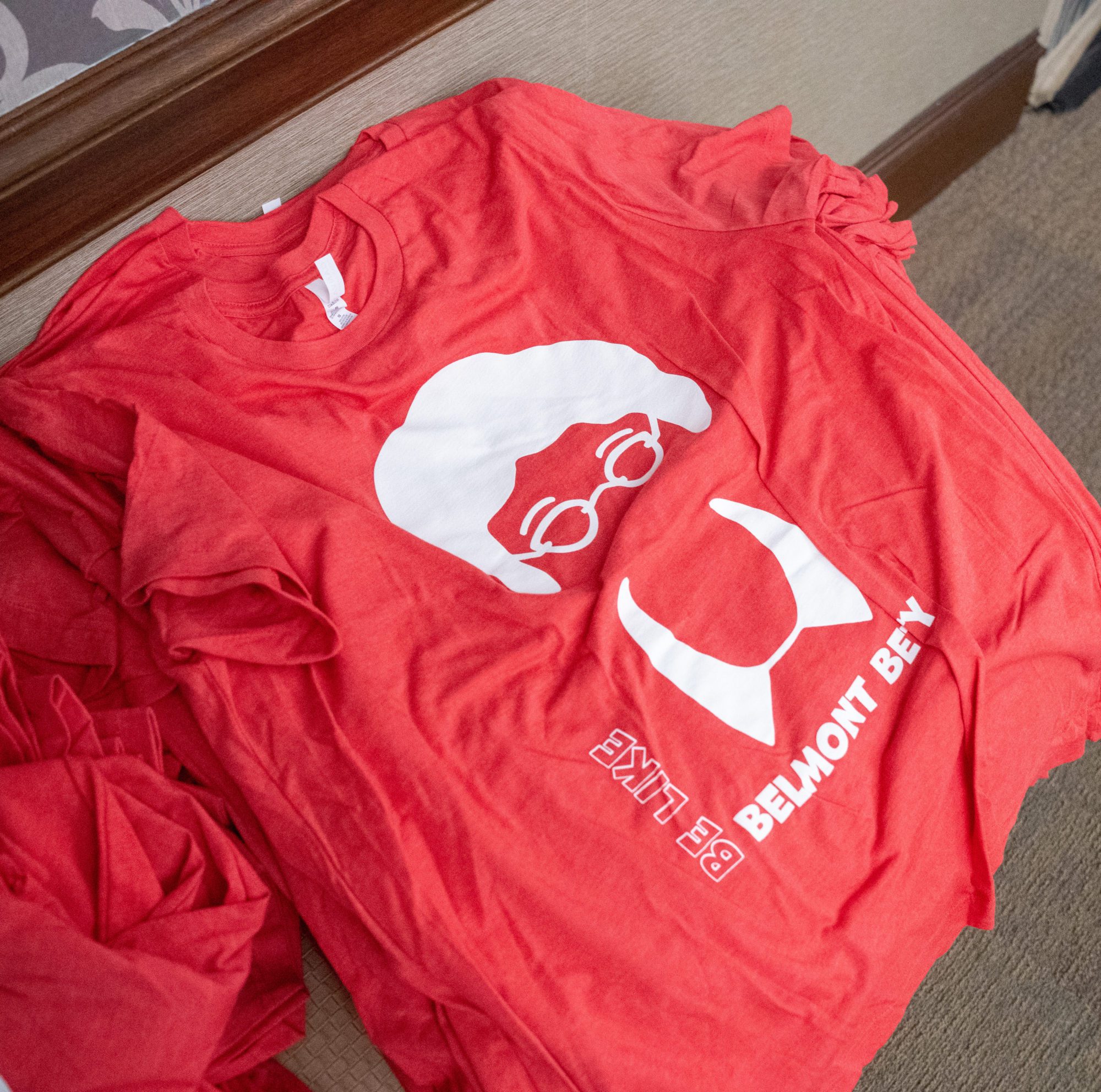 Wiseman reflected on receiving the honor. "My heart has been beating for students all these years. The biggest thank you goes to Belmont. Period. It's my happy place. It's my home," she said. "Behind each award are the blessings of people in my life. It's all about people. I think this award about an honorable life is the culmination of it all. This is what it's all about. Letting go and letting God orchestrate."
Dr. Mary Ellen Pethel, assistant professor of Global Leadership Studies and Honors, presented the award to Wiseman. "With a viral video to prove it, Belmont Betty has—without a doubt—answered the question "Why not Belmont?" As we journey to live honorably and faithfully, may her life serve as a guiding light," said Pethel. "It is with great pleasure, and with a great big silver bell, that I present Betty Wiseman with the Honors' Program Annual Award for 'An Honorable Life.'"
Much of Wiseman's story is detailed in Dr. Pethel's latest book, Title IX, Pat Summitt, and Tennessee's Trailblazers: 50 Years, 50 Stories, which releases Oct. 21.