Belmont's Office of Communications recently traveled to Gatlinburg, Tennessee to participate in the 2017 Meeting in the Mountains, the annual conference for the Tennessee College Public Relations Association. Held each May, the conference provides an opportunity for higher education public relations professionals across the state to come together for two days of professional development, networking and an awards ceremony.
With awards given in many categories including sports photography, electronic newsletters and feature writing, Belmont's team brought home an impressive showing.
The University's awards included: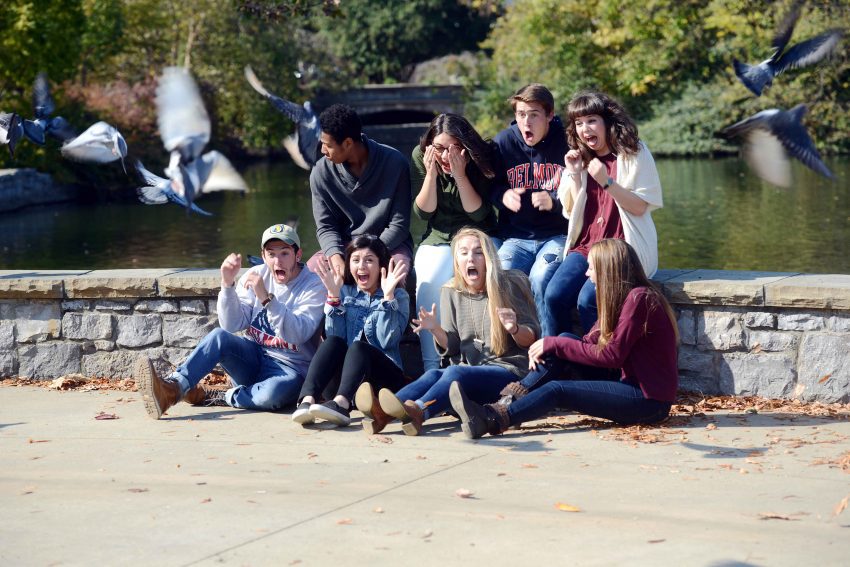 Bronze in Feature Photography for "Photobombed Admissions Shoot," pictured to the right
Bronze in College/Alumni Magazine for Circle Magazine
Bronze in Reports for the 2016 President's Report
Gold in the Crisis Communications Campaign for "The Snapchat Incident"
The team was invited to present to conference attendees on their Crisis Communication Campaign at the final day of the event. Belmont's Editorial and News Content Director April Hefner also serves as the Association's Secretary and assisted in the event's planning and logistics.