Student resource site Fashion-Schools.org named O'More College of Architecture & Design at Belmont University as one of their Top 50 Fashion Design Schools out of hundreds of programs across the nation. They examined academic reputation, admission selectivity, depth and breadth of the program and faculty, value as it relates to tuition and indebtedness, and geographic location. This is O'More's first time appearing on the list, coming in at 37th in the rankings.
O'More College of Architecture & Design merged with Belmont University in 2018, originally existing as a separate institution established in Franklin, Tennessee in 1970. They offer Bachelor of Fine Arts degrees in Fashion Design, Fashion Merchandising and Interior Design, a Bachelor of Architecture degree and a Bachelor of Science in Architectural Studies degree. The merger with Belmont's liberal arts system allows for students to experience a vast education that prepares them for a variety of applications within their field.
Leveraging Nashville's growth as a fashion hub, O'More is a generator for exceptional graduates. Between the state-of-the-art facilities and small class sizes with personal instruction from industry professionals, students are set up for success in this fast-paced and demanding industry. Incredible opportunities for experiential learning like an annual fashion show create a dynamic and well-rounded environment, allowing transformative design to prosper. O'More offers classes in fashion forecasting, portfolio development, fashion business and marketing, apparel manufacturing and technical design, among many others, strategically balancing both creative and practical skills.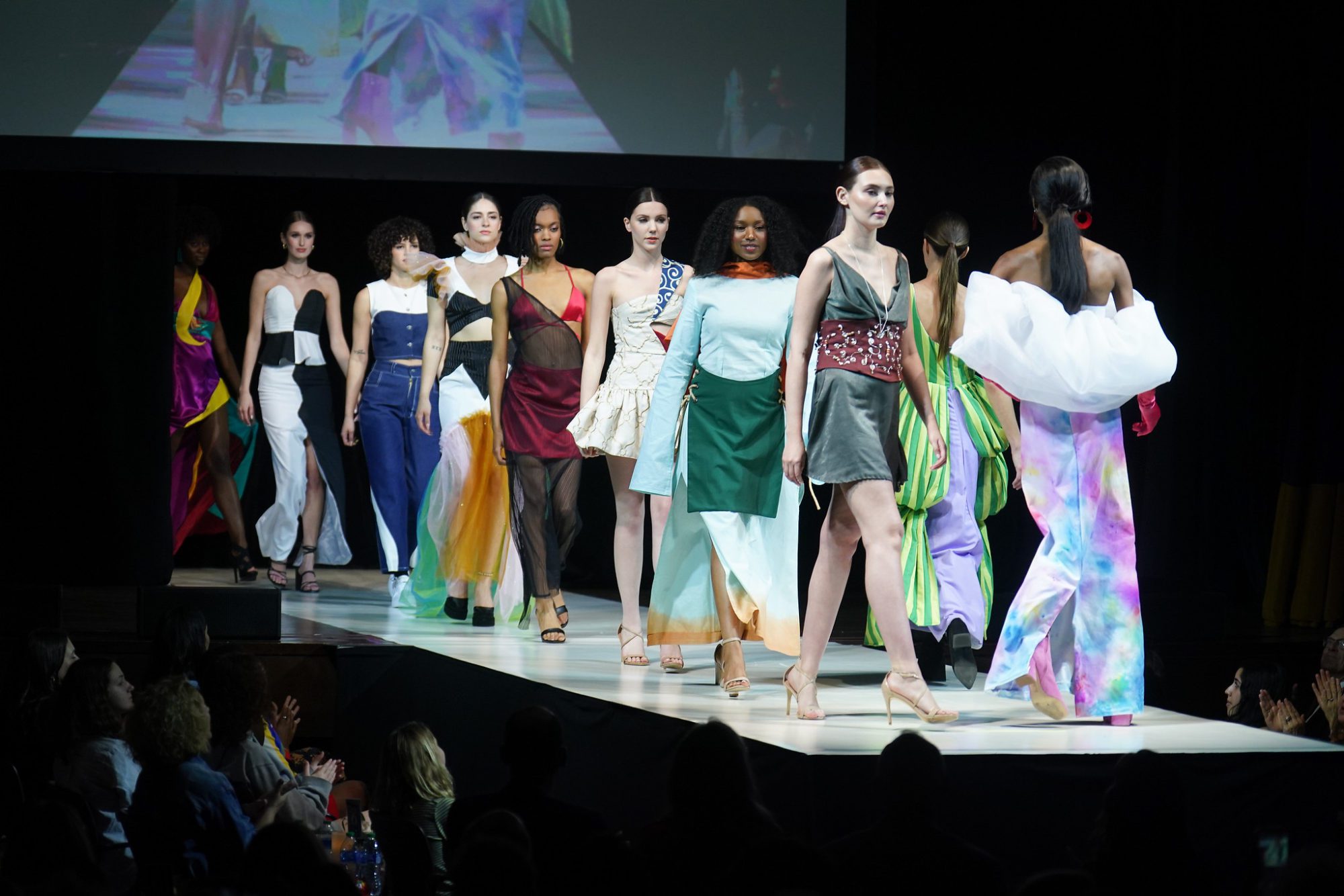 Chair of the fashion department Jamie Atlas explained that the O'More faculty are "instrumental in the success of the fashion programs." She went on to say that they "embrace a service-based mission and focus on ways to improve the design and production process in the industry with an emphasis on partnership studio projects that have included collaborations with Gigi's Down Syndrome Achievement Center, Daybreak Arts, SVP Worldwide, Eastman Chemical Company, New Dialect Dance Company, Goodwill Industries of Middle Tennessee, Atelier & Repairs and Olah, Inc."
Fashion-Schools.org began publishing rankings in 2013 in order to aid incoming college students by providing information on fashion programs around the United States. They also streamline the school search process by making program information, degree specifics and career outlines viewable directly on their site. Acquired by C6 Marketing in 2018, they seek to be the "most authoritative and comprehensive online resource for aspiring fashion industry professionals."
The full rankings can be found here.