Belmont University will celebrate the holiday season with the annual tradition of the holiday spectacular, "Christmas at Belmont" and several other holiday performances that are open to the public and free of charge.
The lineup of concerts will kick off on Dec. 6 at 7:30 p.m. in the McAfee Concert Hall with New Music Ensemble. The concert will feature performances of original works by composition students and significant works of 20th and 21st century classical styles.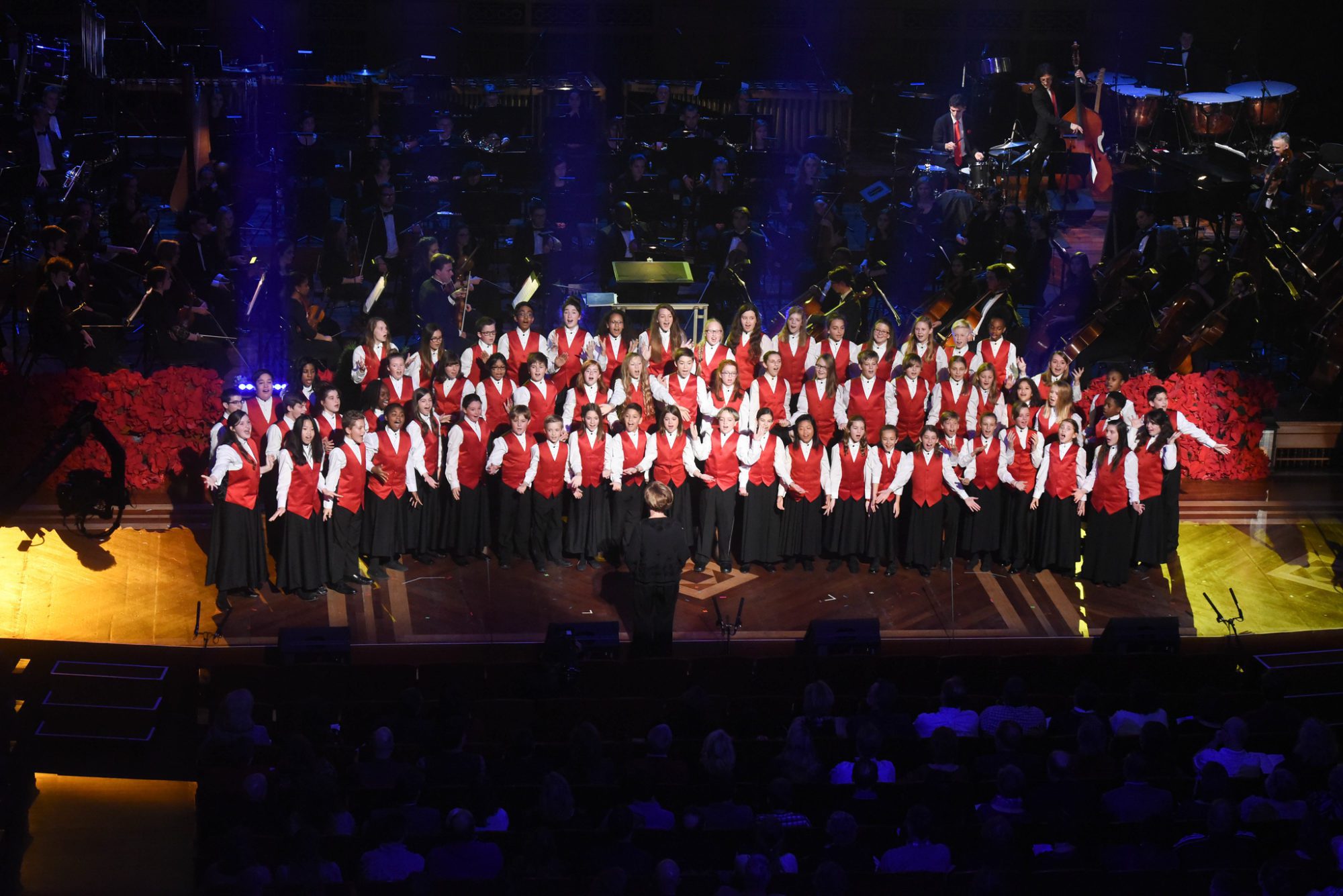 The Nashville Children's Choir, a premiere choir for young singers in residence at Belmont University as part of Belmont Academy, will present its annual holiday concert at McAfee Concert Hall on Dec. 10 at 4 p.m.
An ensemble for high school wind, brass, and percussion players throughout Middle Tennessee, The Belmont Academy Youth Wind Ensemble brings together students from diverse musical backgrounds to perform compelling wind literature. The ensemble will present a free admission concert in the McAfee Concert Hall on Dec. 11 at 3 p.m.
The Belmont Camerata, Belmont's resident faculty chamber ensemble, will present A Camerata Christmas at the historic bell tower on Dec. 12 at 7:30 p.m. Individual members are well-known in the area as soloists in opera, recitals and with orchestras, and are members of the Nashville Symphony.
On Christmas Eve at 1 p.m., Professor Emeritus Dr. Richard Shadinger will be featured in the Christmas Eve Carillon Concert on Dec. 24 at 1 p.m. The annual concert continues a tradition begun during the Ward-Belmont days.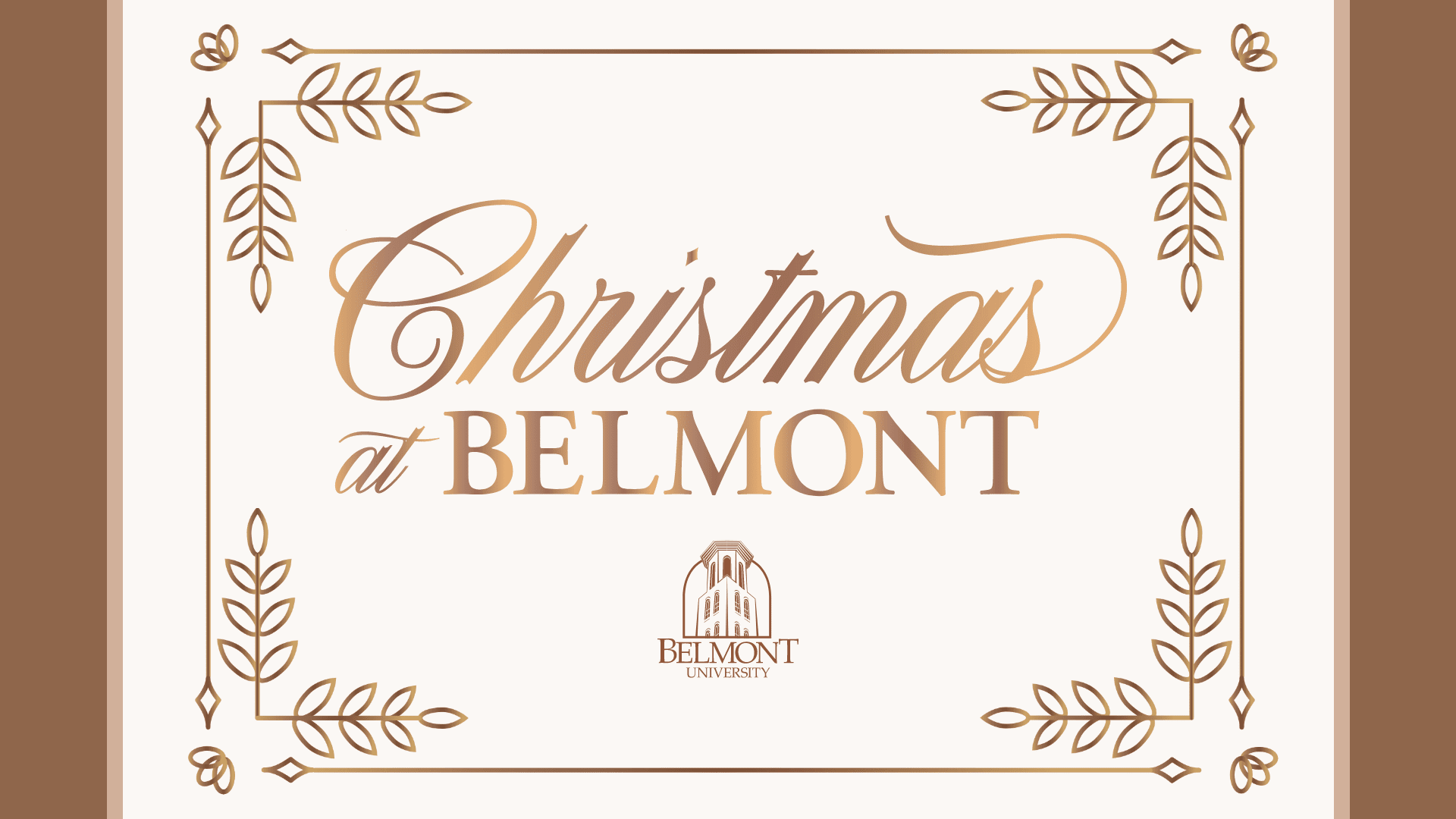 The annual holiday spectacular Christmas at Belmont will be held Dec. 3 and 4 in the Fisher Center for the Performing Arts and will feature familiar carols, classical masterworks, world music and seasonal favorites. More than 600 student musicians will join the School of Music faculty to present this Nashville tradition.
Though tickets for the shows are sold out, Christmas at Belmont 2021 will be shown in Middle Tennessee by Nashville Public Television (NPT-Channel 1) on Monday, Dec. 12 at 3 a.m. and 4 p.m., Thursday, Dec. 22 at 8 p.m. and Christmas Day at 10:30 a.m. (CST). National viewers can enjoy the holiday spectacular on PBS Dec. 22 (check local listings for broadcast times). The 2021 Christmas at Belmont concert can also be viewed via the Nashville Public Television website.
Additionally, Belmont's Fisher Center for the Performing Arts is hosting a variety of holiday performances that have tickets available for purchase.
Dec. 6 at 7:30 p.m., Tommee Profitt's The Birth of a King Live in Concert. This epic one-night performance will feature 19 incredible artists, a 50-piece orchestra, 100-person choir and a full band.
Country music artist Josh Turner will make a stop at Belmont on his King Size Manger Tour on Dec. 8 at 7:30 p.m. Turner will perform songs from his first Christmas album, "King Size Manger," a collection of new and traditional holiday songs and hymns, and his classic country hits.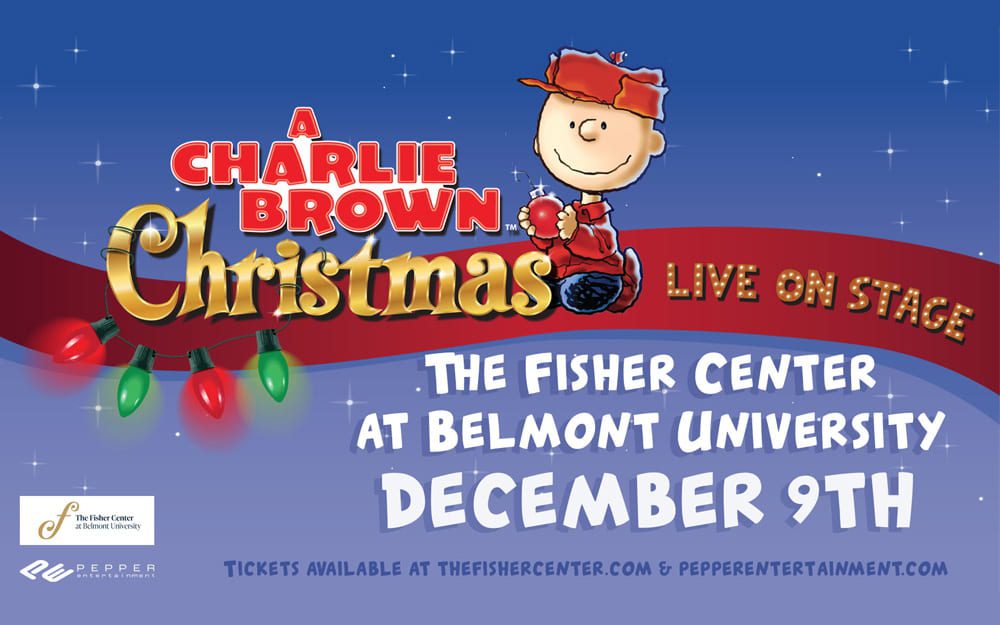 Peanuts' timeless holiday television special comes to life on stage with the national tour of A Charlie Brown Christmas Live on Dec. 9 at 7 p.m. The critically acclaimed holiday celebration brings Charlie Brown, Snoopy, Lucy, Linus and the Peanuts gang together live on stage as they uncover the true meaning of Christmas.
Singer-songwriter Dave Barnes and guests perform classic originals like "Christmas Tonight" and "All I Want for Christmas Is You," along with holiday favorites at A Very Dave Barnes Christmas, Dec. 10 at 7:30 p.m.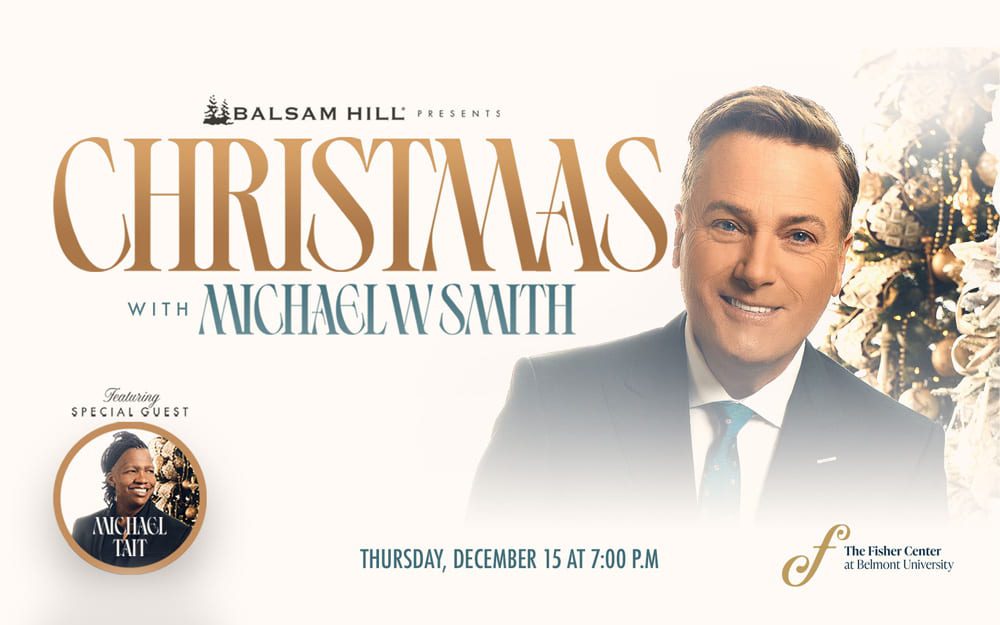 Dec. 15 at 7 p.m., Balsam Hill presents Christmas with Michael W. Smith. The multi-platinum, Grammy Award winning singer-songwriter and his special guest and friend Michael Tait will bring a night of his biggest Christmas hits and traditional favorites.
The Fisher Center's Christmas events will conclude Dec. 17 at 7 p.m. with Zach Williams and special guest Ben Fuller on the I Don't Want Christmas to End Tour. Attendees will hear Zach's Christmas album in its entirety, along with some fan favorites from his recent albums, live this December.
Tickets for all Fisher Center events can be purchased at www.thefishercenter.com