This semester, The Fisher Center for Performing Arts at Belmont University hosted its first-ever televised performance. Some of the biggest names in music gathered on September 12 for the taping of "CMT GIANTS: Vince Gill", a 90-minute music special honoring the country music legend. Carrie Underwood, Keith Urban, Reba McEntire, Emmylou Harris, Rodney Crowell and Sting were among the star-studded lineup of special guests who reflected on their friendships and time working with Gill.
This grand event on Belmont's campus required participation from all corners of our music community – from faculty and staff to musical directors and students. College of Music and Performing Arts faculty Dr. Jeffery Ames and Dr. Henry Smiley brought together a dream team of students across multiple music ensembles, including Vince's daughter, Corrina Gill.
Take a look at what some of the students involved had to say about their experience:
Ashley Barber (Commercial Voice Class of 2024, Orlando, FL)
"To be around so many talented musicians was special and inspiring, especially getting to share it with my wonderful classmates. Vince Gill has had such an impact on country music, so it was very heartwarming to see all the artists uplifting that."
Tucker Bruinsma (Commercial Voice Class of 2024, Terre Haute, IN)
"Before we got on stage, Chris Stapleton came through the curtains where we stood and shared an embrace with Sting as they chatted. I was awestruck. But being part of music ensembles at Belmont really helped prepare me for performing in a venue of that magnitude; the Fisher Center is always incredible."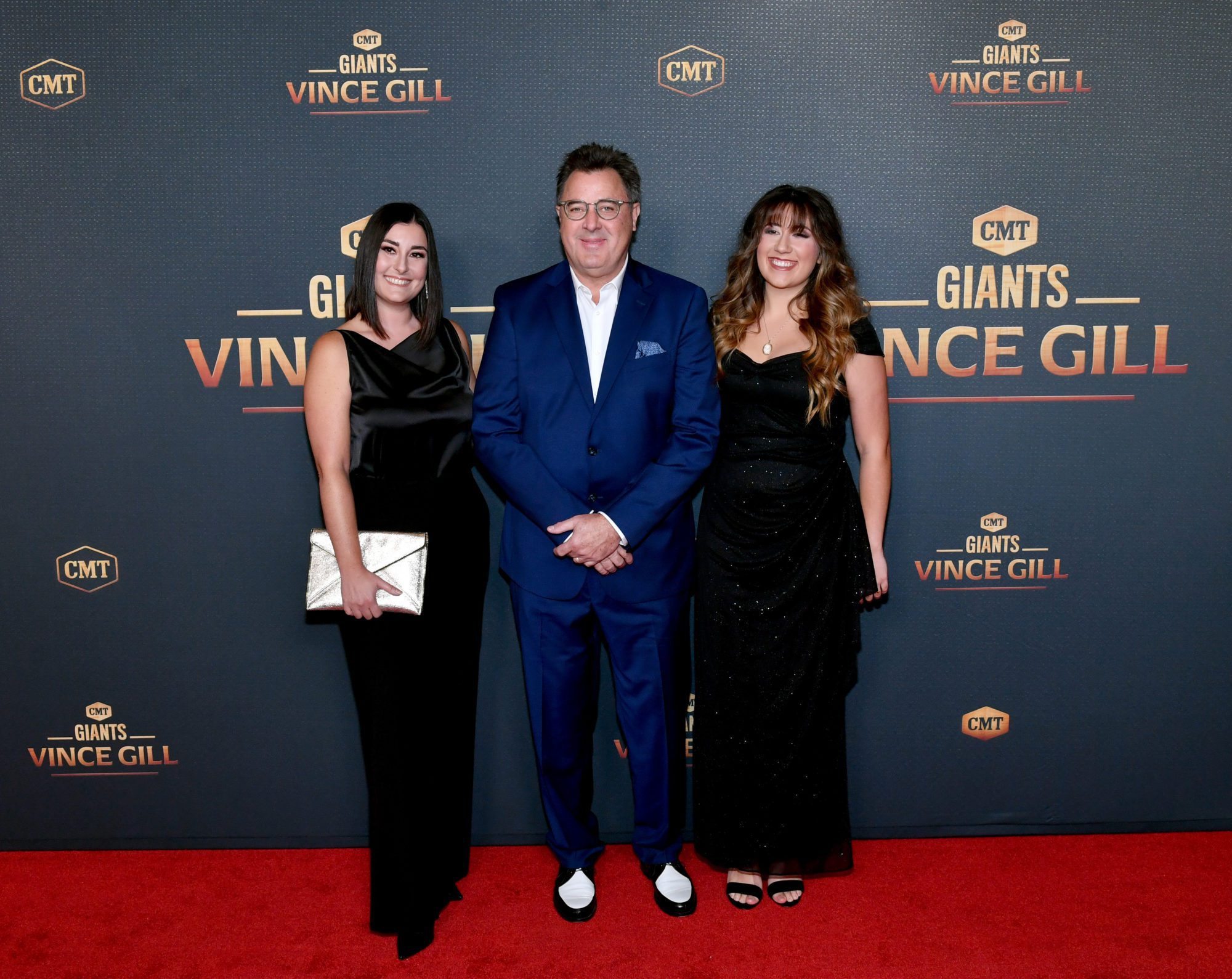 Corrina Gill (Commercial Voice Class of 2023, Nashville, TN)
"It felt like my worlds collided when my university was the host of an event honoring my dad. Performing his songs with some of my favorite artists was unlike anything I've ever experienced. It was amazing seeing artists that I look up to, look up to him in the same way. I caught a glimpse of his legacy: the vastness of it and the impact that he's made."
Haley Grimm (Commercial Voice Class of 2024, Westmont, IL)
"At Belmont especially, when an opportunity comes up where students can be creative and work towards their dream, there's so much love and support! Being right in the middle of music city also provides an unparalleled connection to the industry. I'll remember this special night for the rest of my life!"
Hannah Howell (Commercial Music Class of 2023, Dallas, TX)
"We had several ensemble-only rehearsals leading up to the performance and two dress rehearsals with Carrie and the band. It was put together extremely quickly, which is only possible when you work with such professional musicians like the people involved with this event."
Bella Melius (Commercial Voice Class of 2023, Franklin, TN)
"It seems like I was just a freshman hearing about the beautiful hall being built, so now as a senior being able to share that stage alongside my talented peers and iconic artists was such a fun and surreal experience."
Sean Murphy (Commercial Voice, Class of 2023, Buffalo, NY)
"Being around those country legends and being trusted to be a part of this opportunity really gave me a sense of what a highly professional performance atmosphere was like, and to have my whole family see me up there was just a cool bonus on top of an already incredible experience."
Lucas Pettee (Commercial Voice Class of 2024, Santa Clarita, CA)
"My schooling at Belmont gave me the confidence to come into the rehearsals and crush the parts I was given, so I would like to thank all my professors for believing in us and giving us the opportunity to be a part of something so special."
Anna Scott (Commercial Voice Class of 2023, North Olmsted, OH)
"One of the coolest parts about the whole experience was that we were treated like talent. We were placed in the same area as the other artists and were even able to watch the red carpet. Artists backstage wished us good luck and we weren't treated like students or fans- you can't replicate that in a concert ticket or VIP pass."
Annie Sullivan (Commercial Voice Class of 2024, Brewster, NY)
"It was such an honor to be able to represent the School of Music through this once-in-a-lifetime event. The opportunities that are offered to students at Belmont are unlike any other university, so I feel very lucky to be in this program."
Click here to apply today and learn more about our College of Music and Performing Arts.