Belmont junior and entertainment industry studies student Caroline Kole recently opened for 107.5 The River's Live.Life.Love event, a suicide prevention concert, that featured Day + Shay, Kim Petras, Lauv and more. Created as a benefit for To Write Love On Her Arms, the concert raised more than $20,000.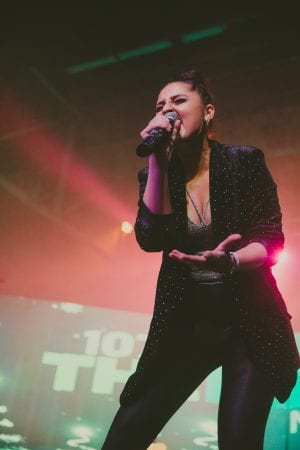 Kole was selected as the event's opener thanks to a local contest hosted by the station that included more than 3,000 submissions. Followers had the chance to submit the name of the artists they were interested in seeing at the show, and Kole won the top spot. In addition to her place in the line-up, Kole participated in an on-air interview prior to the concert and her song, "What If," was played by the station.
"It was and still is a shock to me," she said. "It's an absolute honor to be chosen, especially considering the immense amount of talent in Nashville."
Photos and videos from the event can be found here.