Belmont songwriting major Sarah Hardwig recently won one of seven finalist spots in the 2023 Tennessee Songwriters Week festival and had the opportunity to perform at The Bluebird Café during a private event with music industry professionals on March 25.  
Tennessee Songwriters Week—hosted by the Tennessee Department of Tourist Development—is a contest held to inspire travelers to experience the music and art that has made Tennessee famous, with more than 1,200 artists performing at qualifying rounds in over 50 venues across the state throughout February. In addition to performing at The Bluebird Café in March, the top seven finalists also received a branded commemorative Taylor guitar, two-night stay in Nashville, $100 gift card for travel and a one-year membership to Nashville Songwriters Association International (NSAI).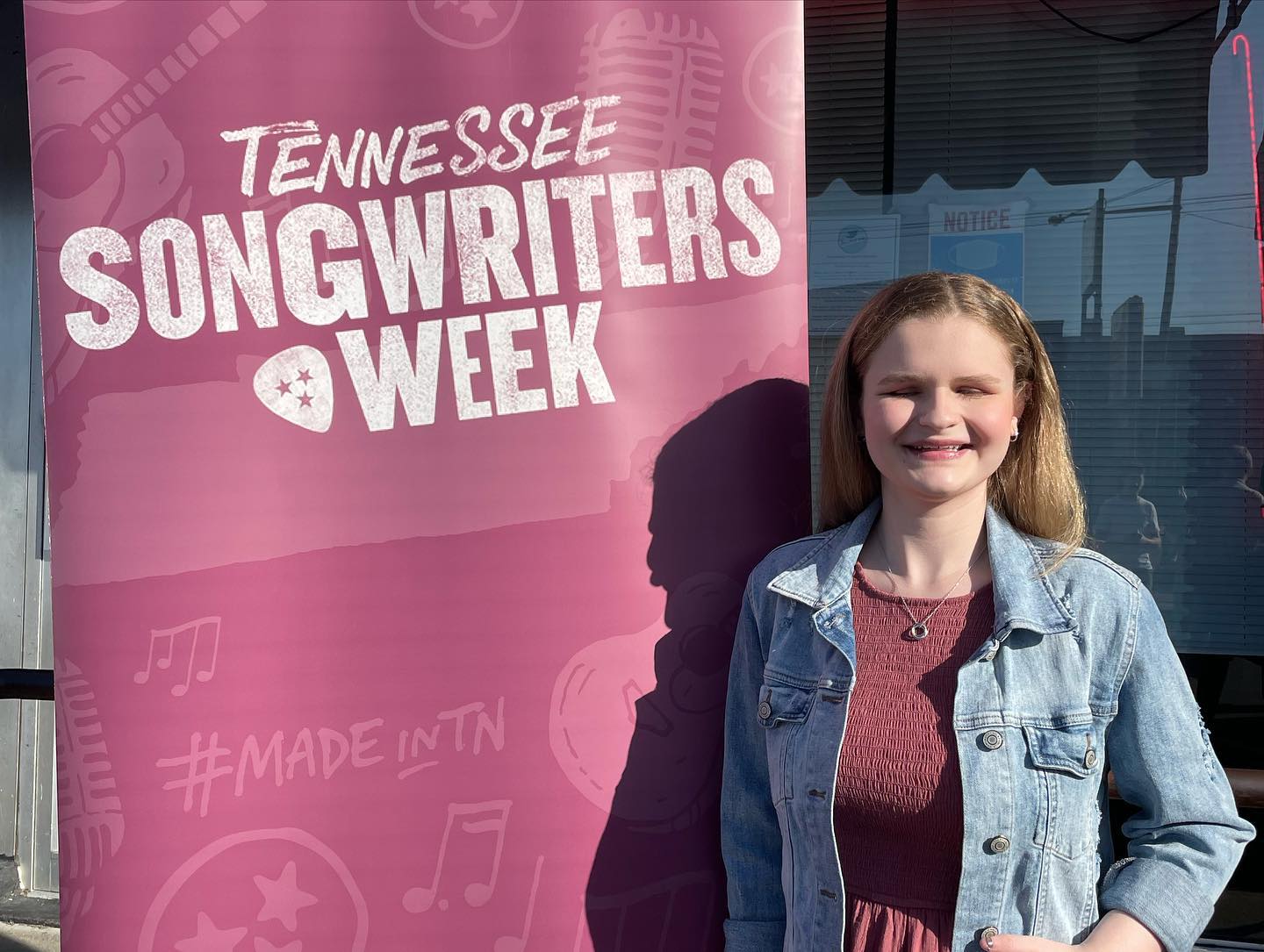 A long-time member of NSAI, Hardwig said, "[the organization has] helped me a lot when it comes to finding more co-writers to connect with and write with, while also giving me more opportunities to showcase myself as a songwriter and further improve my craft."
Sarah's story is one of perseverance and inspiration. She has been singing and writing music since she was a young girl, and despite being diagnosed with Leber's Congenital Amaurosis and losing her sight when she was only five months old, she has never let her diagnosis stop her from doing what she loves. Pulling from influences like Kelsea Ballerini and Carrie Underwood, Hardwig is becoming a voice to be reckoned with in the Nashville country music scene.