This summer, Belmont will send its largest group of students across the world for study abroad experiences. With more than 650 students participating in 34 programs, including Maymester trips, students will spend time in Greece, Brazil, England, France, Switzerland and Haiti, among many other locations.
Belmont's new Director of Study Abroad Dr. Thandi Dinani said the opportunity to spend time abroad in college is an invaluable experience as participants are able to see the world in a whole new way. "Studying abroad encourages students to expand worldviews and deepen their understanding of themselves and the world," Dinani said. "Living in a global society, it is important that our students experience and understand the interconnectedness of the world. It also prepares students for their future careers, as they learn to understand diverse perspectives and work to navigate other cultures."
Junior corporate communication and psychological science double major Christiana Duerksen recently participated in a month-long trip to China. While there, she visited Beijing, Zhengzhou, Hangzhou, Huangshan and Shanghai, among other cities. Focused on "China Rising," the trip was centered around understanding the Chinese culture and included four courses for credit.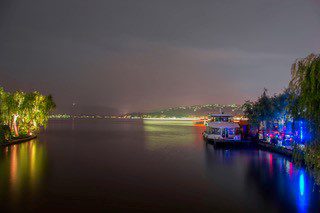 While there, the group visited many landmarks including Tiananmen Square, the Forbidden City, the Great Wall, the Shaolin Monastery, the Longmen Grottoes and Huangshan Mountain. They experienced diverse cuisine and traveled throughout the country by bus and train.
Though Duerksen has traveled abroad before, she said this trip was different. "I've never been somewhere so incredibly different than the US," she said. "My favorite memories, aside from the amazing sights, were the moments all the students spent together. Because it's a month-long trip, we developed great friendships. The best moments were getting to explore an incredible country with the people I was becoming so close with."
As a season traveler herself, Duerksen said one of the reasons she chose Belmont was for its study abroad offerings. After having the opportunity to travel to Peru and Europe through her high school in Colorado, Duerksen said she was especially interested in an institution that could provide similar experiences. "I knew, coming into Belmont, that I wanted to study abroad," she said. "Anyone can book a flight and a hotel to visit another country, but you can't get this same type of experience without being there with your professors and such knowledgeable tour guides. This trip was absolutely incredible."
A public relations senior, Johnathan Pushkar spent three weeks in Rome, Florence and Paris, among other cities, for the "Belmont in France & Italy: Culture, Cooking & Cardio" trip. While there, Pushkar earned credit for chemistry, psychology and writing courses. "My experience abroad was nothing short of extraordinary," he said. "We tried tons of Italian and French foods, stayed on a Tuscan farm overnight, traveled by bus to amazing sites like Pompeii, Assisi and Versailles and spent time exploring the city streets of Paris, Florence and Rome!"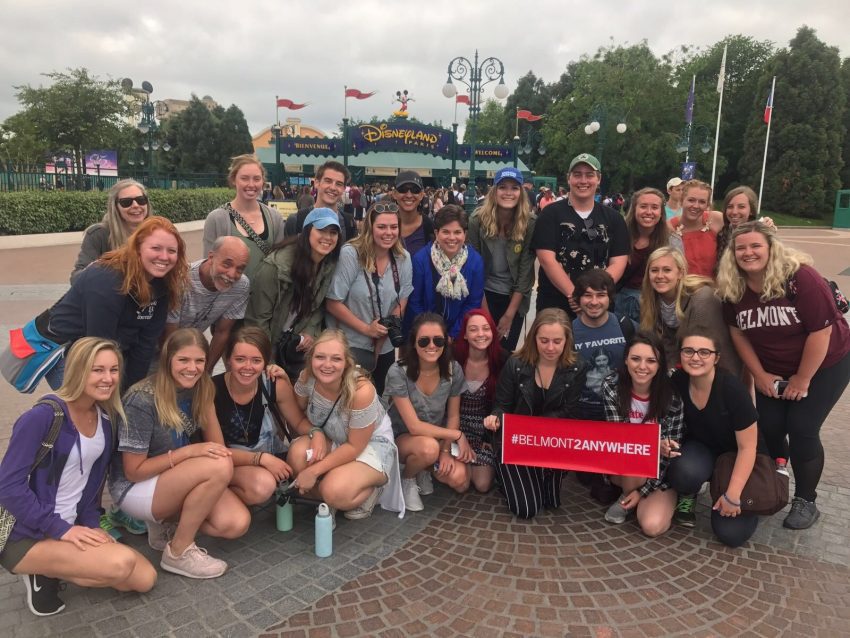 Having the opportunity travel to cities that are older than anywhere else he's been, Pushkar said he was amazed at the chance to marvel at such impressive landmarks. "Everything we've ever seen in the States was not even in existence while these locations were in their hey day," he said. "Most vividly, I remember making amazing friends on the trip, listening to music while driving through the Italian countryside, and taking in each and every moment knowing that this was the opportunity of a lifetime."
Reflecting back on his time abroad, Pushkar said its the opportunity to experience personal development that means the most. "The best part of the experience was coming out of my shell and setting forth on an unexpected adventure," he said. "I learned so much about myself traveling with a group of people who I had not met before, and the introspection that a trip abroad offers a traveler cannot be achieved at home. There is something almost surreal about standing at sites that you have only previously read about, and connecting those past lessons with the opportunity to visit historic sites will remain with me for the rest of my life."