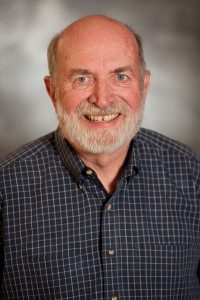 "As one of those who knew him best so eloquently put it, his like will not soon pass our way again," said Dr. John Paine, Belmont professor of English and French, when remembering Professor Emeritus, trusted colleague and beloved friend Dr. Mike Awalt. Dr. Awalt died recently following a battle against cancer–he had spent more than 40 years teaching at the University.
Awalt began his career at Belmont in 1970 as a professor in the Theology and Philosophy Departments. Years later, he would go on to chair the Department of Philosophy before founding Belmont's Teaching Center, a resource that continues to provide support, assistance and programming for faculty members to hone their craft. Awalt helped establish the Center in 1994 after successfully receiving $100,000 in grants for its development.
Dr. Awalt believed in the power of education and teaching and was deeply committed to contributing to Belmont's status as a distinguished teaching institution, Paine said. Among the many things he learned from Mike, one of the most memorable was the ability to listen in a meaningful way that encourages collaboration, learning and engagement.
"I don't think I learned truly to listen in class until I witnessed Mike do this. He allowed what I now think of as creative silences, posing a question that could be approached from several angles and waited patiently and silently for responses. Sometimes we, as teachers, become all too enamored with the sound of our own voices. Giving over a few moments of silence seemed inevitably to lead to articulate, creative exchanges that would move our class discussion forward in unexpected directions," Paine said.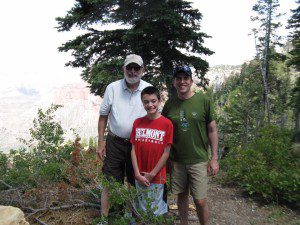 It was strategies like this one that sculpted Awalt's teaching style and made him the ideal mentor for professors who were looking to improve. Dr. Pete Giordano, professor in the Department of Psychological Science, said there wasn't a day that went by where he wasn't strongly impacted by his interactions with Dr. Awalt. "I was always learning from him. I still am," Giordano said. "Each day when I walk into the classroom, Mike is there with me. My identity as a teacher has been shaped more by Mike Awalt than by anyone or anything else."
During his time at Belmont, Dr. Awalt was honored with a number of well-deserved awards including the Chaney Distinguished Professor Award, Tennessee CASE Professor of the Year and the Ernest L. Boyer International Award for Excellence in Teaching, Learning and Technology, among others. After his retirement in 2011, Dr. Awalt was named Philosophy Professor Emeritus for the University.
For Awalt, teaching was a way of life – it went far beyond a career.  His interactions with colleagues, students and friends were marked with kindness, sincerity, curiosity and a love for life. "He taught in the same way he lived his life," Giordano said. "He was thoughtful, insightful, kindhearted, smart, compassionate, warm, non-judgmental, honest and humble."
With a passion for the Belmont community and its students (with Bruin basketball not falling far behind), Dr. Awalt will be remembered for his love of teaching, learning and the Bruin family. When talking about his career, Dr. Awalt said, "I'm one of those lucky people. I can't think of what I'd rather do than what I'm doing."
Update to story:
After the story was published, Professor of English Dr. Marcia McDonald submitted a beautiful piece commemorating Dr. Awalt's life which can be read here. Director and Professor of Asian Studies Dr. Ronnie Littlejohn shared this piece during Dr. Awalt's memorial service.