For ten days, students from around the world gathered at Belmont for an intensive research project on the music industry in partnership with Universal Music. Belmont students, along with peers from China, Norway and Australia, used the "Global Perspectives in the Music Business" study abroad course as an intercultural, hands-on experience to work on an industry project.
The experience started last summer at the Australian College of the Arts (Collarts). This year, Dr. David Schreiber, chair of Belmont's Creative and Entertainment Industries program, organized the course and hosted the experience at Belmont.
"This is really a first-of-its-kind collaboration. Belmont has a pipeline project which works with the industry to do research over the summer, and we tried to take that and bring it into this experience," said Schreiber. "I'm excited that our students are able to participate in this opportunity, especially since our industry is one that continues to rely on global perspectives and international collaborations."
Last year's group worked more loosely with Mushroom Music and LiveNation in Melbourne. This year, there were more parameters and structure as the mutually beneficial partnership with Universal Music aimed to provide the company with international market perspectives.
Mike Harris, COO of Universal Music Nashville, charged the group with researching how YouTube videos – official, unofficial and lyric videos – influence music consumption. Students looked at different ways to optimize and strategize investment in music videos and examined which strategies have been successful around the world.
The student teams developed research and analyzed case studies before presenting their findings to Harris. According to their major takeaways, official music videos generate the most traction, views and engagement. Therefore, they suggested that Universal Music spend less money on behind-the-scenes type footage. Consumers want personal, relatable content, and although personal content garners the least amount of views, it has the highest engagement rate. Influencer collaborations and even cameos are wildly popular; earlier is better when it comes to release timing; and the Chinese market is way ahead of the United States on livestreaming.
Harris said he was blown away at the good work produced by the students.
Schreiber said the biggest difference this year was inviting the Norwegian students to join the class. "It's neat to have that European perspective we were missing last year," he said. "The idea was to have a representative from each continent there. When the students arrived, they all gave a lecture on their industry from their country of origin. They worked in interdisciplinary cultural teams for the project, so they're all learning from each other."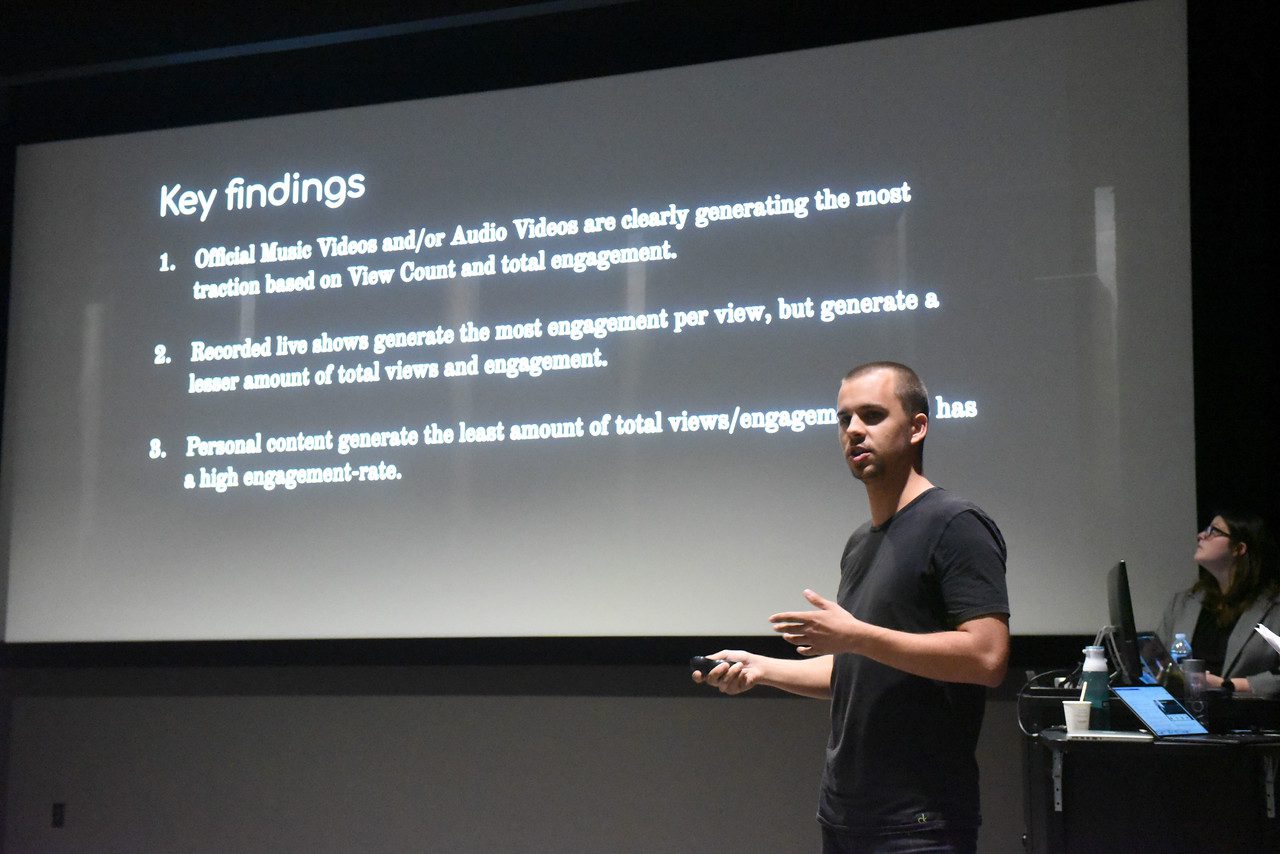 Before the week began, all three of the international faculty members indicated they wanted their students to build long-lasting relationships and learn from each other.
Jess Carroll, program coordinator of entertainment management at Collarts, said, "They all want to have careers in the music industry so it is important to build those connections and have a stronger understanding of international perspectives and intercultural awareness."
Norwegian Assistant Professor Ola Haampland said his students anticipated how they would have to adapt to the new situation before they arrived. "I am sure they will be able to see new cultural aspects here," he said. "China is very different from the U.S., and again the U.S. is very different from Norway. It's going to be very interesting to observe their takeaways."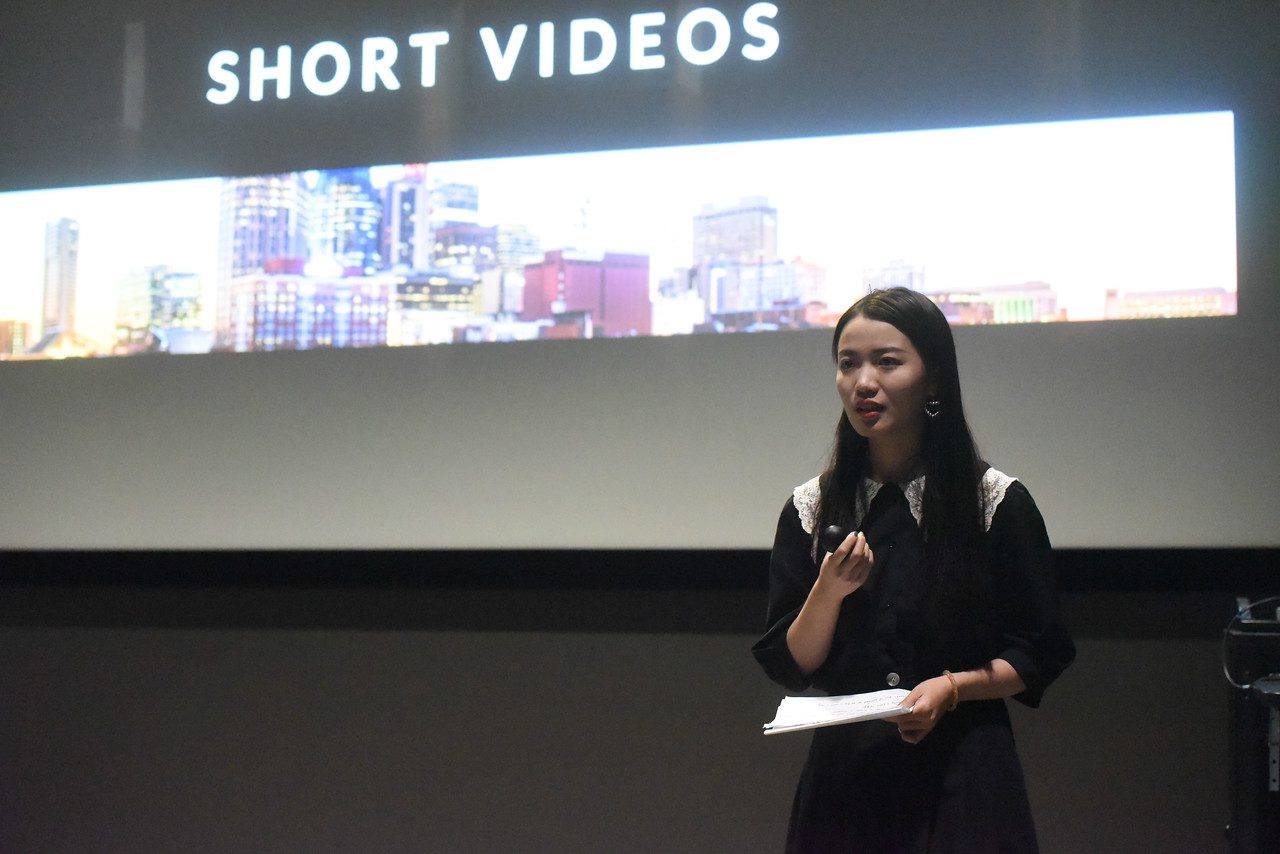 Chinese Professor Hao Zhang agreed. "I really hope they will reach out to the students from other countries to learn about American culture because my students only have an abstract concept about American freedoms, for example. I really want them to talk with the other students about social topics but also deep cultural topics," she said. "And, it would be fantastic if they could accomplish some good academic research while they are here."
The week wrapped up successfully and the international colleagues are already planning to potentially extend the experience in China next summer.