Belmont Abroad is committed to enhancing the lives of its students by offering an array of cultural and academic learning experiences in locations throughout the world. This year, Belmont University will host a total of 68 faculty directors to lead 626 students on 34 Maymester and summer programs.
Popular new short-term programs include:
Japan: Creative Arts, Enduring Cultures and Life Sciences (Offers Japanese, Asian studies, BELL core art, BELL core science and 3000-level science focusing on Cancer Biology)
Rome in the Age of Augustus (Classes in Latin, Humanities and European Studies)
France and Italy: Sacred and the Secular: Interior Design and Religion (a great option for interior design majors from O'More College and pairs with 3rd-year religion)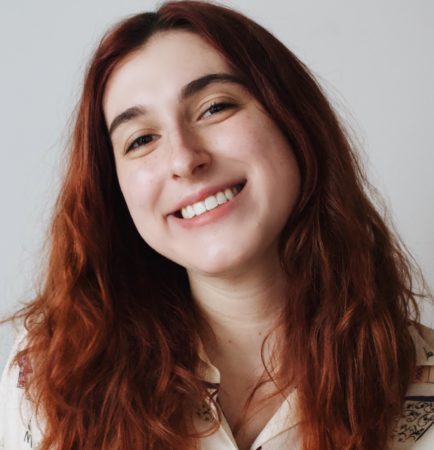 Haley Pappas, creative and entertainment industries major from Baltimore, Md., extended her time at Belmont by an extra semester so she could travel on a Maymester program followed by a London internship, then graduate in December 2023. "I'm glad I chose to do the extra semester and have this opportunity," she said. She'll do a two-week program in Italy called Revolutions in Science, which combines history and physics. "We're going to be in Florence and then in Rome."
Belmont offers a variety of study abroad experiences with varying lengths and content. Short-term programs are led and designed by Belmont faculty to explore one or two areas of study while giving students the opportunity to travel and deepen their global awareness.
"Study Abroad is one of the most distinctive features of Belmont University," Dr. Witold Wolny, Director of Study Abroad, said. "These experiences provide unforgettable global education opportunities for our students."
While the University offers traditional semester and year-long programs, Maymester programs provide students with a three-week immersive experience, led by Belmont faculty members and often focusing on courses in the BELLCore, major or minor. Summer programs are typically four weeks long and take place in June or July. These trips differ from semester-long exchange programs as each program is specific in duration and content, allowing students to pursue their educational goals while experiencing life abroad.
Mia Coutts spent a Maymester in Hawaii last year. "As a group, we got to meet many Hawaiians and learn about the history of Hawaii and its rich culture through their perspective," she said. "There was also so much nature to appreciate! One of my biggest takeaways from this experience was growing in my independence and self-confidence. I often struggle with breaking out of my comfort zone, but this trip taught me how important it is to trust myself and lean fully into new experiences." The confidence she gained throughout her Maymester encouraged her to study abroad for a full semester. "This past semester studying abroad in Spain has pushed me further outside my comfort zone and lead to even more self-growth."
Learn more about Maymester and summer programs and attend virtual information sessions before applying (Wednesdays at 10 a.m. or in-person Fridays at 10 a.m. in Ayers 1037).