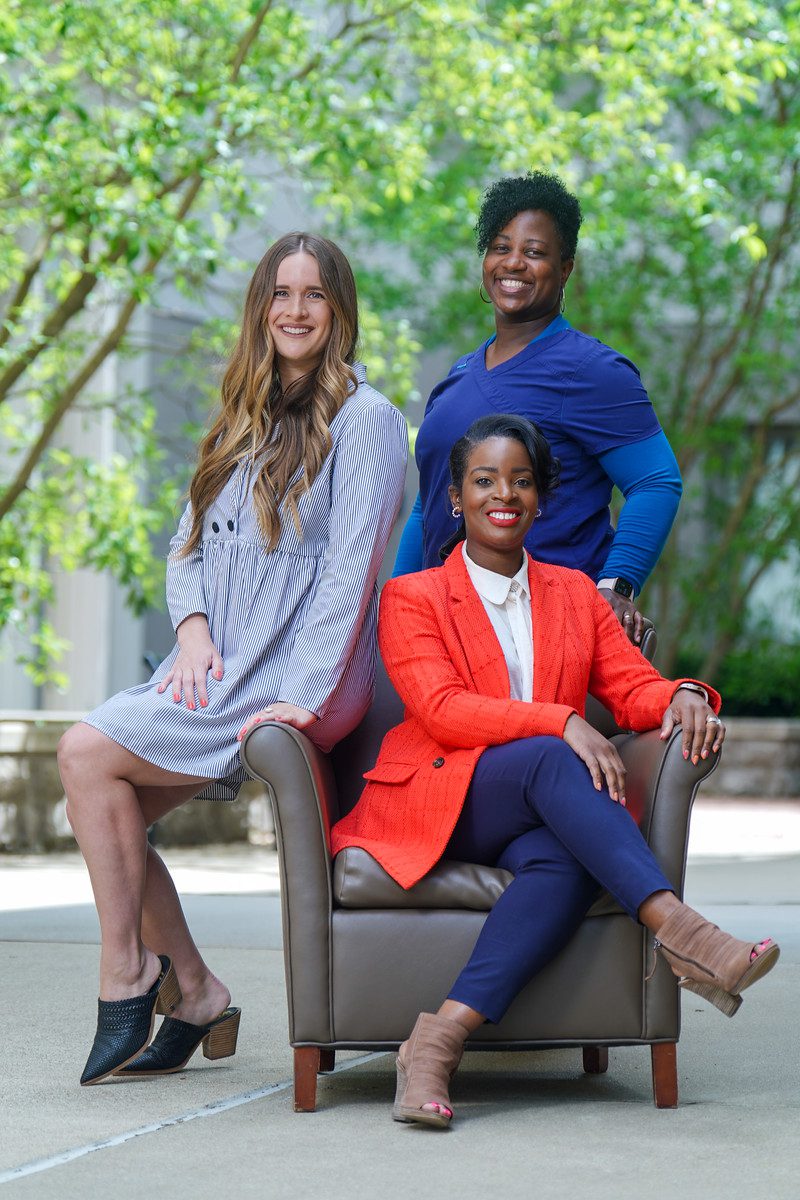 Belmont nursing faculty Drs. Kathryn Dambrino, Lauren Moss and Andrea Poynter were recently named to the 2022 class of Tennessee Rising Star Nurse Leaders. Belmont alumna Zacnite Vargus with the Metro Public Health Department was also named to the prestigious group.
This honor celebrates nurse leaders under the age of 40 for their commitment to excellence in the areas of professional development, leadership, personal health and wellness and the promotion of a culture of health. These individuals are part of an elite group of young Tennessee nurse leaders representing the Three Grand Regions of Tennessee, a variety of racial and ethnic backgrounds, frontline clinicians, academicians and managers.
Associate Dean of Nursing Dr. Martha Buckner, RN, said, "I am so proud of their accomplishments and thankful they are part of our team."
The aim of the Tennessee Rising Star Nurse Leader program is to engage and empower young nurses to lead the nursing profession in improving the health of Tennesseans. Selection for the class was based on criteria determined by leaders from the Tennessee Action Coalition, Tennessee Nurses Association and Tennessee Hospital Association.