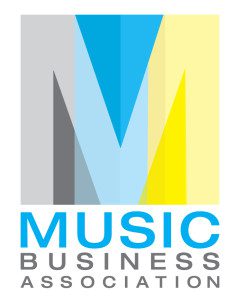 Belmont is one of twelve colleges and universities that have signed up for the Music Business Association's (Music Biz) Academic Partnership Program that provides support and exclusive opportunities for schools, students and faculty members who are fostering the future of the music industry through music business, technology and entertainment law education.
Dean of the Curb College of Entertainment and Music Business Doug Howard spoke about his excitement for the partnership. "The students, faculty and staff of the Mike Curb College are extremely grateful for the many benefits, scholarships and real-world opportunities that are made available through the Academic Partnership Program. In addition, we applaud the Music Business Association for providing access to a variety of industry resources that support student and faculty research and compliment our academic mission of developing graduates with the critical thinking skills needed to lead and succeed in our unique and dynamic profession," he said.
All students and faculty members at affiliated schools who are involved in a music business, technology or entertainment law program automatically become Music Biz members, giving them exclusive benefits including access to research, whitepapers and infographics, complimentary registration to the Common Ground Webinar Series, discounts to the annual Music Biz convention and other conference events and eligibility to apply for scholarships.
Last year, more than $50,000 in financial scholarships and prizes were awarded to 24 students, 11 of whom were from Academic Partnership Program members including Belmont University, Berklee College of Music, Ferris State University, New Jersey City University, University of Miami and William Paterson University.
Music Biz is once again inviting students from the Academic Partnership Program to volunteer at Music Biz 2016. Last year, 15 students from Belmont and MTSU participated and learned valuable music industry lessons and skills while connecting with top executives at all three major labels, top publishers, managers, artists, entrepreneurs and startups.