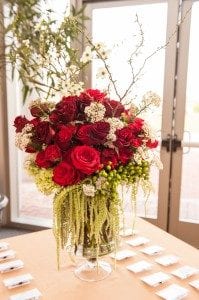 When ceremonies, dinners or weddings at Belmont University are complete, used flowers are donated to Perenity, a nonprofit organization that reworks them to create bedside arrangements for hospice patients as well as the Ronald McDonald House, Meals on Wheels and nursing homes, among others.
Belmont was introduced to the organization in 2005 and since then the University, under the leadership of Event Coordinator Michelle Campanis, has continued to donate floral arrangements and potted plants to Perenity after their initial use.
Campanis said she is passionate about the ability to work with Perenity and find a second purpose for the floral arrangements she loves making. "When we are setting up flowers for an event, I get comments from the people in the elevator that see us in passing to the special guests attending the event at how happy the flowers make them. It is wonderful to know that by donating to Perenity, those flowers will be shared with people who are encountering some of the most challenging events of their life, " she said. "I think one of the main lessons I have learned from the wonderful people at Perenity is how we can each take something we personally find fulfilling and use it to make the world a kinder place."
Perenity's lead volunteer, Marlene Key, said, "One of the best things about working with Belmont is that Michelle Campanis provides us with flowers throughout the year. Whether there's a large or small amount of flowers available for repurposing, Belmont's flowers are always fresh and beautiful, and Michelle and her crew are always ready to lend a helping hand when we're loading the flowers for transport to our studio."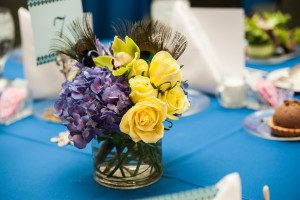 Perenity is an all-volunteer group started by Jennifer Slaughter and her husband in Birmingham, Alabama in the summer of 2000. The organization extended its reach to Nashville in 2003 when then-volunteer Harriet Karro relocated to Nashville and requested the ability to bring the organization to Music City. Through the management of Karro, Perenity has since delivered approximately 22,000 arrangements throughout the city.
As an all-volunteer organization, Key said volunteer retention during the slower seasons is essential to the organization's success. "Not only does the gift of Belmont's steady flow of flowers help us achieve our primary goal of providing flowers each week to patients of Alive Hospice, it also helps us keep our volunteers engaged during periods when we would otherwise be less busy. This definitely helps with volunteer retention. Our wonderful volunteers are essential to our mission, as is Belmont," she said.
For more information about how to get involved, contact PerenityNash@aol.com.