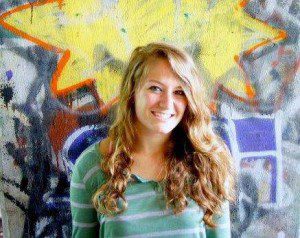 Belmont entrepreneurship major Gabrielle Gottfried was named Fundraiser and Supporter of the Year 2013 by Arquetopia, a nonprofit foundation promoting development, social transformation and productivity through artistic, cultural and educational programs.
Last summer Gottfried organized "Music for Murals," a live music event with cultural activities that raised money for art project initiatives in underprivileged neighborhoods in Mexico. The event raised over a  $1,000 for Arquetopia. The organization awarded Gottfried a Short-Term Research Residency in southern Mexico for 2014.
"The reason I chose Belmont was because of its focus on service and volunteering," Gottfried said.
Gottfried recently started a volunteer position with the Nashville Book'Em group, a reading buddies program for students in Nashville elementary schools as an effort to raise the literacy rate.