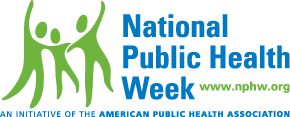 Belmont is preparing to celebrate National Public Health Week this year. During the first full week of April each year, the American Public Health Association (APHA) brings together communities across the United States to observe National Public Health Week (NPHW) as a time to recognize the contributions of public health and highlight issues that are important to improving our nation. Each day of NPHW 2018 will focus on a different public health topic that's critical to creating and sustaining a healthy nation.
Daily Themes
Monday, April 2: Behavioral Health
Tuesday, April 3: Communicable Diseases
Wednesday, April 4: Environmental Health
Thursday, April 5: Injury and Violence Prevention
Friday, April 6: Ensuring the Right to Health
Belmont University's Public Health Program will be hosting several events to celebrate NPHW this year:
Monday, April 2

,

 7 p.m.: Screening of Warning: This Drug May Kill You in the Johnson small theater.
Tuesday, April 3

, 

10 a.m.-12 p.m.: Metro Public Health Department will host a booth in McWhorter lobby. They will be providing information on clinical services provided at the health department, various job roles within the health department and potential employment/ internship information for students.
Wednesday, April 4

, 

10 a.m.: "Applying Global Health Concepts to Local Practice" – Carol Etherington, associate director of community health initiatives at the Vanderbilt Institute for Global Health, will discuss the universal nature of global health principles and practices, and ways to apply them locally to improve the health of designated populations. There will be an opportunity  for a lunch-and-learn directly following the event. Lunch will be provided to the first 30 attendees.