The Events and Engagement Committee of the Welcome Home Diversity Council organized a host of activities for the eighth annual Diversity Week and chose to derive the week's theme from Pathway Four of the University's Aspirational Aim, Embracing Hope and Inclusive Excellence to Reweave the Social Fabric. Faculty and guest lectures, real talk sessions, commemoration services and a block party celebration explored and exemplified the theme.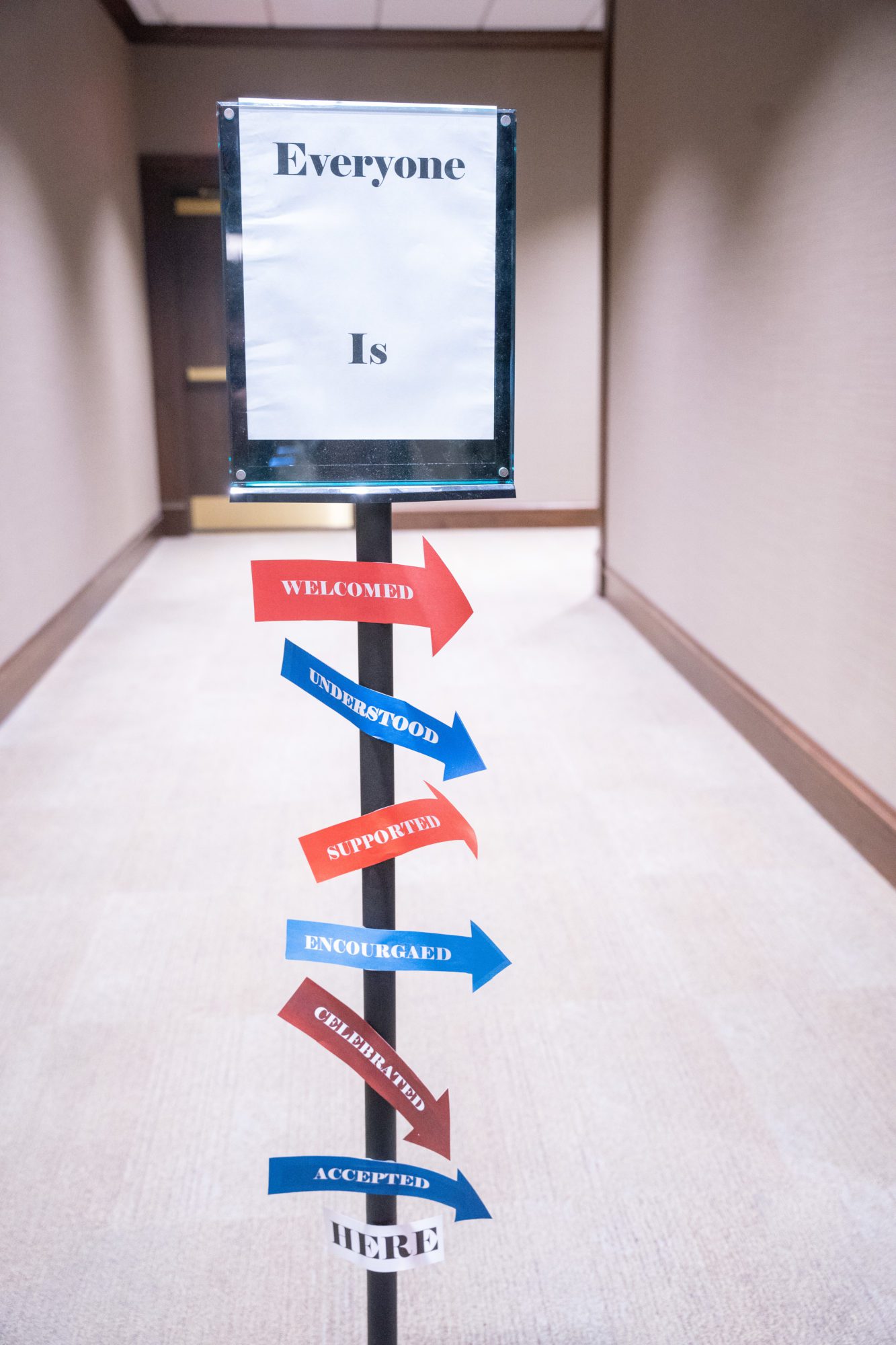 "The goal of Diversity Week is to provide intentional opportunities for students, faculty and staff to grow, reflect and celebrate diversity, equity, inclusion and belonging," Committee Chair Renee Schultz said. "We want our students, faculty and staff to embrace inclusive excellence and think about what it means individually and as a community to 'reweave the social fabric.'"
Diversity Week kicked off with a discussion moderated by Jay Gilmore, instructor of journalism for the Mike Curb College of Entertainment and Music Business, where attendees heard honest dialogue from a five-person faculty panel including Associate Professor of Spanish Dr. Paulo Boero, Assistant Professor of English Dr. Jayme Yeo, Assistant Professor of Education Dr. Darcie Finch, Assistant Professor of Sport Administration Dr. Kristi Oshiro and Associate Professor of Social Entrepreneurship Dr. Bernard Turner.
"When I think about diversity, I think about everyone," Finch said. "As an educator, I've noticed that no matter what your classes look like, your class is diverse. Everyone comes from different backgrounds.
Latina pastor, author and activist Sandra Maria Van Opstal visited campus to present a message at chapel titled Chasing Justice Together. She later led an engaging discussion about what is required of a community that is dedicated to this work.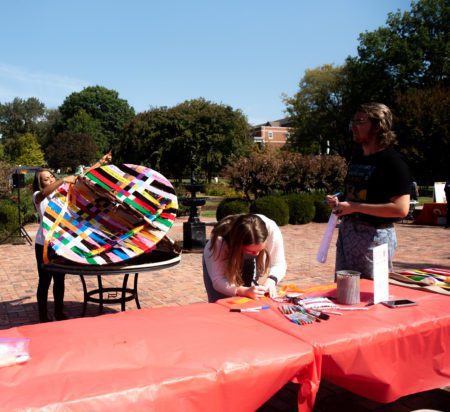 Throughout the week tables were set up for the campus to reflect on the Diversity Week theme and add ribbons to the Rings of Diversity structure which was on display at the Block Party Celebration. Each ribbon represented a student, faculty or staff at Belmont, and they wrote what it personally meant to reweave the social fabric.
Telecommunications Services Manager Gary Hunter brought Real Talks sessions to Belmont 19 years ago after experiencing Scarritt Bennett's dynamic approach to facilitating conversations about diversity and controversial issues.
"You get to the point where you think all diversity sessions are going to be the same," Hunter said. "I was blown away at the transparency and the honesty at the Diversity in Dialogue session through Scarritt Bennett."
Real Talk at Belmont sets hierarchy and title aside to offer a safe space for transparent and honest dialogue. Three Real Talk sessions were on the Diversity Week schedule. One for students, one for faculty and staff and a joint session titled Real Talk for All where students, faculty and staff could bring topics to the group.
"It's not just about diversity. My motto is if you are brave enough to bring it up, then we're brave enough to talk about it," Hunter went on to say. "I would like to see it done more often and I would like to see more people facilitating it, especially the students."
Eric Moses is the President and General Manager of Nashville Superspeedway and the first Black person to hold that title at any NASCAR track in the sport's history. Moses joined a dynamic lineup of guests for the Diversity in Entertainment Symposium held by Curb College.
"The Good Times are Killing Me" graced the stage at the Fisher Center for Performing Arts and told the complex account of playwright Lynda Barry's depiction of friendship, race and change on an interracial Nashville neighborhood in 1969.
"This story is important because it resonates with the core of Belmont's aspirational aims, to embrace hope and inclusivity to reweave the social fabric and to tell stories that inspire the world with messages of truth, beauty, and goodness," play director and associate dean of theater Jane Duncan said.