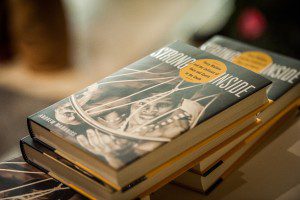 With a mission to promote and celebrate cultural awareness on Belmont's campus, the University's Black Student Association (BSA) has announced a series of campus-wide events to celebrate Black History Month. This year's theme is Renewal: Roots, Renaissance, Rights and the week's festivities are planned as a way to explore and celebrate all aspects of black culture.
On Friday, Feb. 6, BSA kicked off February's schedule of events with Roots: Celebration of Africa, an event that featured a Sankofa Drum and Dance Ensemble, as well as a fashion show honoring African kings and queens.
President of Belmont's BSA chapter Briana August said the celebration of Black History Month is very important to the cultural enrichment of the University. "BSA has planned  events that will educate, inspire and challenge the Belmont community," August said. "While we wholeheartedly believe that black history is very much American history and should be celebrated every day, we are excited to spend the month of February exploring the several different and fascinating facets of black culture and history. If at each event, at least one person learns something new or finds themselves outside of their comfort zone, I believe we have done our job."
The following events are free and open to the public:
Friday, Feb. 13 at 10 a.m. in the Bunch Library Multimedia Hall – Race & Sports: Author Andrew Maraniss
Author Andrew Maraniss will discuss his recent book Strong Inside, a story that highlights the 1966 enrollment of African-American basketball player Perry Wallace at Vanderbilt University. Wallace was the first African-American to play basketball in the Southeastern Conference.
Wednesday, Feb. 18 at 10 a.m. in Beaman A&B – Darrell Freeman, Zycron, Inc.
Darrell Freeman is the Founder and Executive Chairman of Zycron, Inc., a Tennessee-based IT consulting firm. Freeman will share insight on his entrepreneurial endeavors and how to professionally navigate the corporate world after college.
Wednesday, Feb. 18 at 5 p.m. in the Bunch Library Multimedia Hall – Viewing of HBO's "Black List," Vol. 1
"The Black List" is a multimedia initiative created by photographer and filmmaker Timothy Greenfield-Sanders and public radio host, journalist and former film critic Elvis Mitchell. The film includes interviews with representatives from a variety of disciplines including politics, business, government, sports and the arts. BSA will be conducting a discussion following the viewing of the film.
Tuesday, Feb. 24 at 5 p.m. in McWhorter Room 114 – Viewing of 4 Little Girls by Spike Lee 
This documentary tells the story of the bombing of the 16th Street Baptist Church in Birmingham, Alabama on Sept., 15, 1963 and the death of Addie Mae Collins, Denise McNair, Carole Robertson and Cynthia Wesley, four African-American girls (aged 11 – 14) who were attending Sunday School at the church.