On April 12, Belmont leadership, faculty, staff and students celebrated Arbor Day by honoring one of Belmont's a ginkgo tree that was recently planted near Horrell Hall.
The Arbor Day celebration was one of Belmont's Sustainability Celebration events which provide an opportunity for the campus community to engage with the Conservation Covenant, the University's commitment to honor God's creation.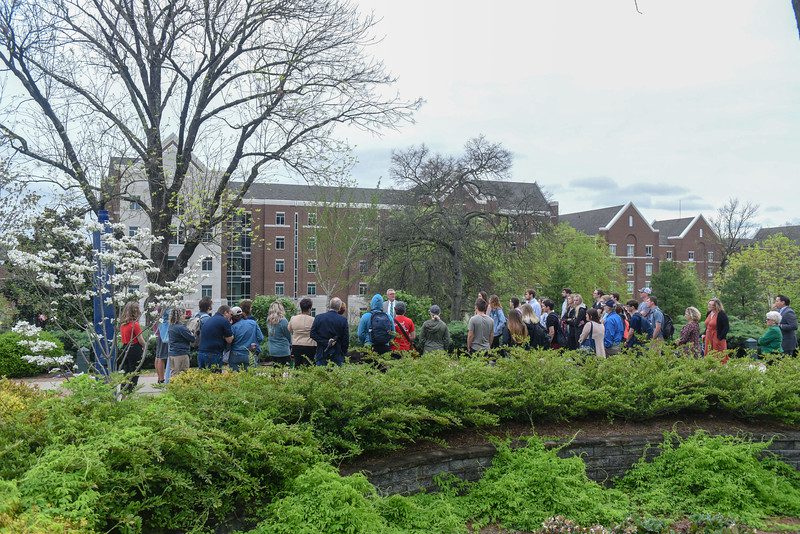 During the ceremony Vice President for Finance and Operations Steve Lasley shared the history of the ginkgo tree (Ginkgo Biloba), known for its beauty and longevity. He said the ginkgo tree serves as a "living fossil." While the tree has remained unchanged over the centuries, it also has a great ability to adapt and even thrive.
Belmont is already home to a 150-year-old ginkgo tree beside the Leu Art building and has held official Arboretum status since 2012.
The planting of this new ginkgo tree symbolizes Belmont's dedication to sustainability and preserving nature for generations to come.
Belmont also celebrates again earning the Arbor Day Foundation's Tree Campus USA recognition, a program honoring colleges and universities and their leaders for promoting healthy trees and engaging students and staff in the spirit of conservation.
To meet this distinction, Belmont met the five core standards including establishment of a tree advisory committee, evidence of a campus tree-care plan, dedicated annual expenditures for its campus tree program, an Arbor Day observance and the sponsorship of student-led projects.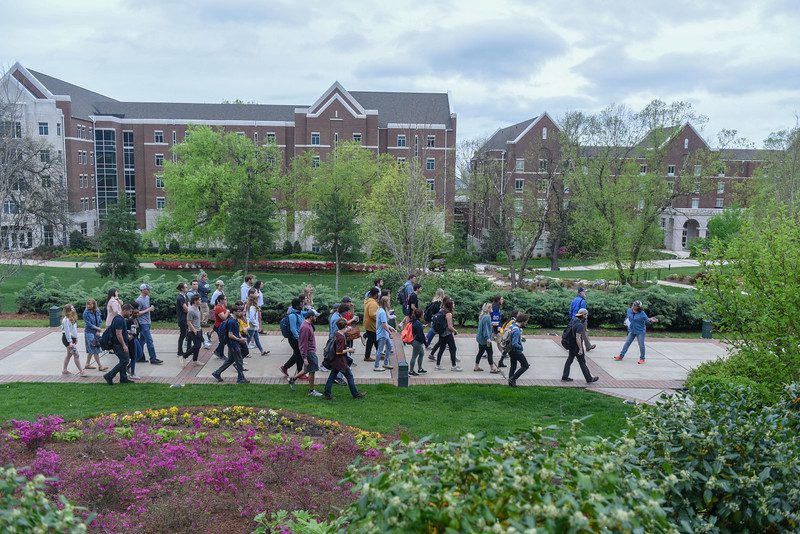 After the ceremony, Belmont Grounds & Landscaping Manager Melissa Finan and local birder Dr. Frank Fekel led attendees on an urban tree and bird walk through campus.