Belmont Campus Security, in partnership with Residence Life and Facilities Maintenance Services, recently donated 13 bikes to the Edgehill Bike Club, an organization in the Edgehill neighborhood that aims to provide free bicycles to local children. The partnership has been in place for four years.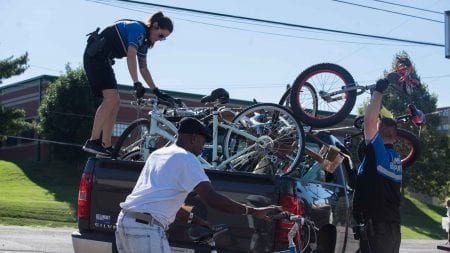 Security gathers the donation by collecting abandoned or forgotten bikes from racks across campus at the end of the summer. After sending out several notifications to current students in an effort for bikes to be reclaimed, the team donates those that have been left behind to the Bike Club.
Created in 2013 by Terry Key to create crime-free communities, the Edgehill Bike Club "seeks to change lives one child at a time by combining the refurbishing of bikes with regular bikes rallies and mentoring." Key seeks to achieve the Club's goals by educating and inspiring children and families living in disadvantaged neighborhoods through providing active community-based programming.