The first of its kind in Tennessee, residency program created in direct response to an increased need for public health nursing capacity across the state
Belmont University announced today the creation of a Public Health Nurse Residency Program in partnership with the Tennessee Department of Health. After completing an 8-week public health nursing orientation, new graduate nurse residents will obtain clinical experience in their assigned health department (Maury or Montgomery County) with the support of a trained nurse mentor.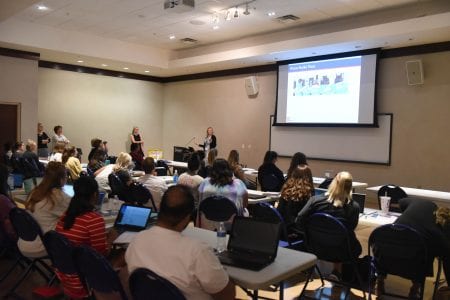 Residents will also participate in additional education experiences reflective of the 8 domains of community and public health nursing competencies including analytical and assessment, policy development and program planning, communication, cultural competency, community division of practice, public health sciences, financial management and management and leadership and systems thinking. A variety of development opportunities will be offered in each domain including attending Nurse Leadership Team meetings, observing policymaking at the state level and completing online trainings from public health resources, among other things.
Beyond their time in clinicals, each resident will complete a team project to support primary prevention efforts through evidence-based practice. Each nurse residency position comes with a salary that will be paid throughout the duration of the program.
Dean of the College of Health Sciences and Nursing Dr. Cathy Taylor said, "This residency program, the first of its kind in the state and one of only a handful in the country, has been years in the making. These new graduates will have invaluable opportunities to impact the health of Tennesseans and become future leaders in the field. We're so grateful to be working alongside our state partners to provide this important program.