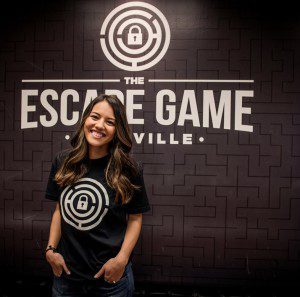 Belmont alumni Jonathan and Moriah Murrell are part of a team that launched The Escape Game Nashville, an entertainment concept that challenges participants to use a series of clues and escape from one of four predesigned rooms in less than 60 minutes.
The first of its kind in this region, The Escape Game was inspired after the concept began to take flight in a number of countries. Seeing only the online version locally, Moriah said she and Jonathan, with other partners, decided to bring the concept to Nashville. Since the pair met in undergrad at Belmont and both studied business and entrepreneurship, they had experience launching and working on start-ups together.
The concept has been a hit with community members of all ages, with many Nashvillians and tourists coming through the door since The Escape Game opened in May 2014. Recently rated as the No. 1 thing to do in Nashville on TripAdvisor, Moriah said she is very proud of the game's success and is happy to be working on the project with her husband, especially since the creation of a start-up can be so time consuming.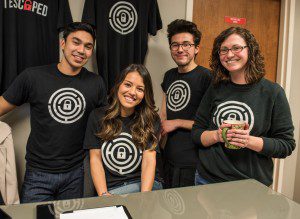 She said the greatest thing she has learned since the game's start would be something that mentor and Belmont entrepreneurship professor Jeff Cornwall has said many times. For a start-up to be successful, "it takes a lot of hard work and a little bit of luck." Moriah says that couldn't be more true for The Escape Game Nashville. The couple feels luck to be part of the venture, but the road since then has been a lot of hard work for the duo and the rest of their team.
When asked for a piece of advice, Moriah said it all comes down to teamwork. "If you ask anyone that's played, they will say yes – that is true. Work together as a team, and you'll have a great time."
For more information or to plan your escape, click here.